You're the Puppet!

(beat)

An Easy Guide to Time Management Post Election Therapy
Jeongyun Lee
Sarah Colyn Scholl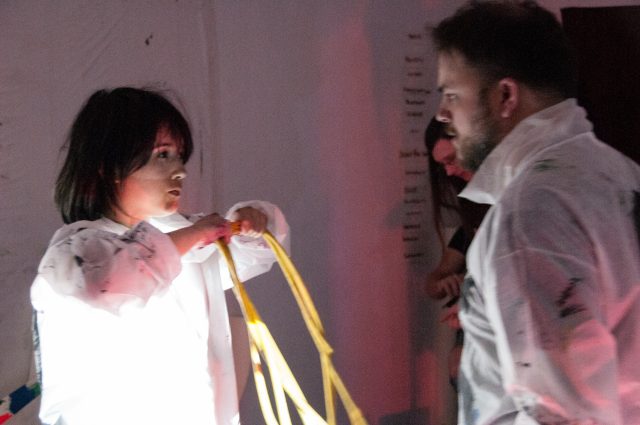 About You're the Puppet!
You're the Puppet! is the next installment in a series from Post Election Therapy. What started as a multi-disciplinary, improvisational reaction from artists, dancers, musicians, and poets to the 2016 election campaigns, continues along with the shocking events that compel us towards artistic action.
Featuring/Collaborators Thea Little, Niki Singleton, Morgan Roddick, Thomas Fucalaro, Michaela Gomez, Anthony Wills, Katie Norton-Bliss, Lea Torelli, Srna Kocevska, and Jeremy Pheiffer
Behind the Scenes Phil Sheridan
Morgan Roddick is a drummer and composer with a Bachelors in Music Synthesis from Berklee College of Music, who has made music in a variety of contexts throughout the world.  His work has ranged from playing with bands at venues like Arlene's Grocery and S.O.B.'s to dance pieces at the Brooklyn Museum to musical theater tours to performance art pieces at Bard University, the University of Iowa Center for New Music, and various galleries around New York City to scoring a short movie.  
Niki Singleton is a Canadian Brooklyn-based painter, political cartoonist, sculptor, director and occasional performer. She has undertaken residencies in France, the Netherlands, New York, and had solo exhibitions at Undercurrent Projects, NYC, the Holocaust Museum, Dallas and Imagine IC, Amsterdam. Her work has been shown at the Brooklyn Museum, Triskelion Theater, Leimay/Cave, Chelsea Art Museum, the Bowery Poetry Club, White Box Gallery, Underdonk Gallery, DAVID&SCHWEITZER Contemporary, Kustera Projects, Brooklyn Fireproof Gallery, Studio 10, Norte Maar, Sideshow Gallery, Nurture Art and the AiOP Festival in Manhattan and Brooklyn. She holds an MFA from the New York Studio School.
Thea Little is a performer, choreographer, and composer who has shown her works throughout the United States and Europe. Little investigates the hybrid between performance art and dance-theater. She received her MFA from Hollins University/ADF and her BA from Columbia University. Recently Little directed Control Equinox in the Beaux Arts Court of The Brooklyn Museum during the BEAT Festival 2016. Since 2013, she has co-directed IMAR, an arts residency in CT. Little most recently presented her humorous solo Successful at the Performance Mix Festival in June. She is currently developing this solo into a group work.
about (beat)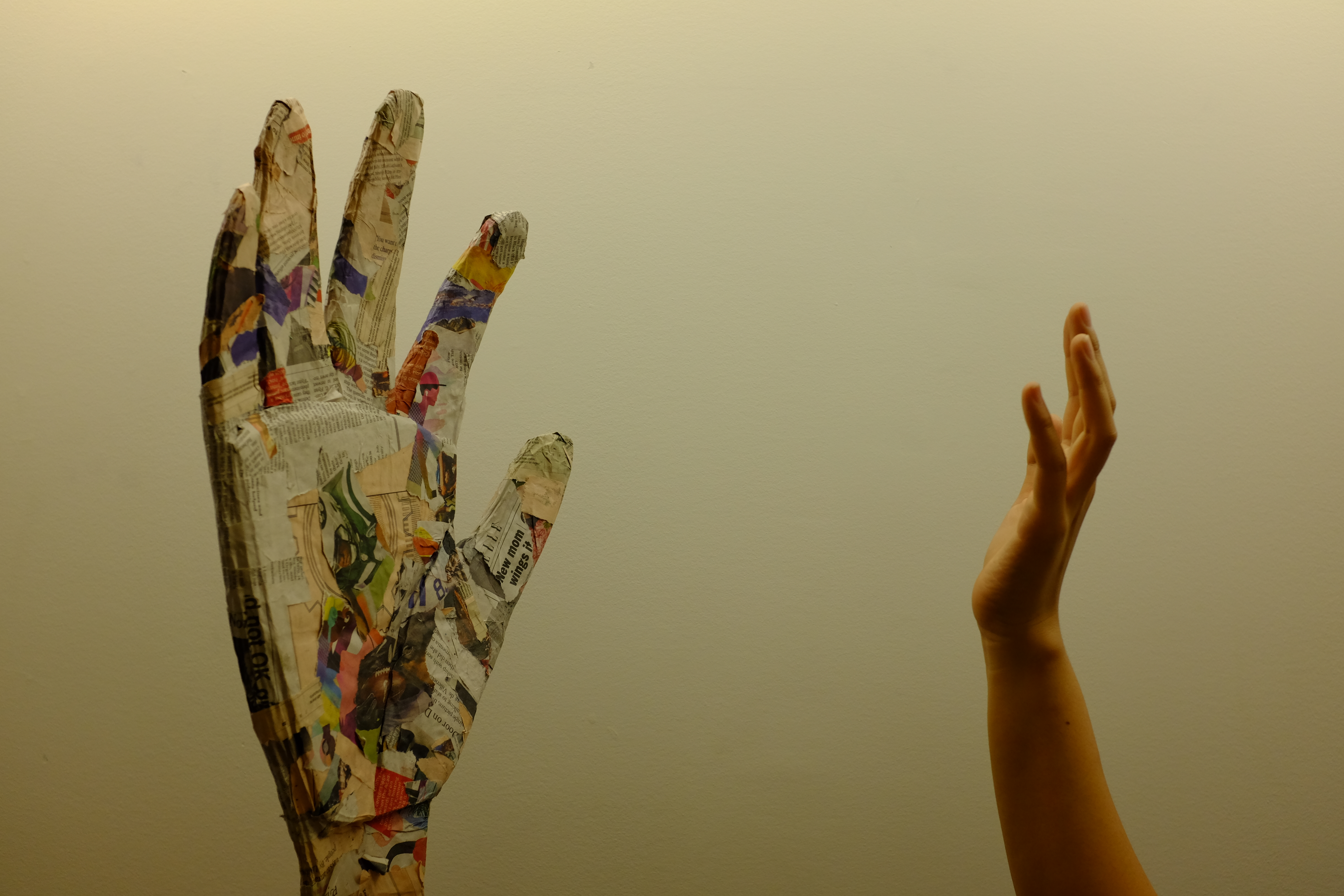 (beat): A theatrical pause between line and line in the script. Two different bodies on stage, a new type of physical language. Three different genres: Contemporary Dance, Korean traditional music, and Puppetry. Under three frames (distance, relationship, and estrangement), I would like to give the audience an opportunity to experience physical and emotional distance through disparate methods of movement.
Director: Jeongyun Lee & Kristen Holfeuer
Dancer & Choreographer: Evita Zacharioglou
Puppeteer: Jeongyun Lee
Stage Manager: Tianding He
Music by Korean Traditional Music team "THE BARAJI"
Jeongyun Lee is a performance director and puppeteer and recently graduated MA Performance Studies at Tisch School of Arts, NYU. She got her BFA degree in Stage Performing Arts from Université Paris VIII in France. Passionate about the staged performing arts, physical theatre, and puppetry that fulfill particular functions as re-creator, mediator, and presenter by using unique and different theatrical languages. She served as director and assistant stage manager for several theatre and musical productions in NYC and Seoul, South Korea. She is excited and grateful for the opportunity to be presenting her performance, (beat), in Puppet BloK 2017.
Kristen Holfeuer was born and raised in Saskatchewan and has worked across Canada as a director, actor, choreographer, and producer. In New York she co-created Evidence Performance Series with Goldie Luxe and recently directed Amy Surratt's First and Last (Show) which premiered at La MaMa ETC. Kristen received training from: One Yellow Rabbit Intensive, Luminato Festival Copycat Academy, Old Trout Puppet Workshop and an M.A. in Performance Studies from NYU Tisch. Kristen is the founder of Kamikaze Archive Theatre which develops works in a performance style termed "Glyphwork".
Evita Zacharioglou is an international ballet/contemporary dancer and choreographer. She has extensive formal training in RAD Classical Ballet, various contemporary dance forms and Traditional Greek Dance. She holds an MFA in Dance from NYU Tisch. Evita has choreographed a collection of diverse works and performed with an array of acclaimed choreographers.
Tianding He is an actor, director, performing artist and photographer in New York. She graduated from Performance Studies MA program of New York University. Her theatre credits include: The Maids (Claire), Imperial Envoy (the wife of a corporal). Her other original experimental performances include: A Dramatic Announcement of The Neglected and Getting Lost with Yoko Ono in NYC.
about An Easy Guide to Time Management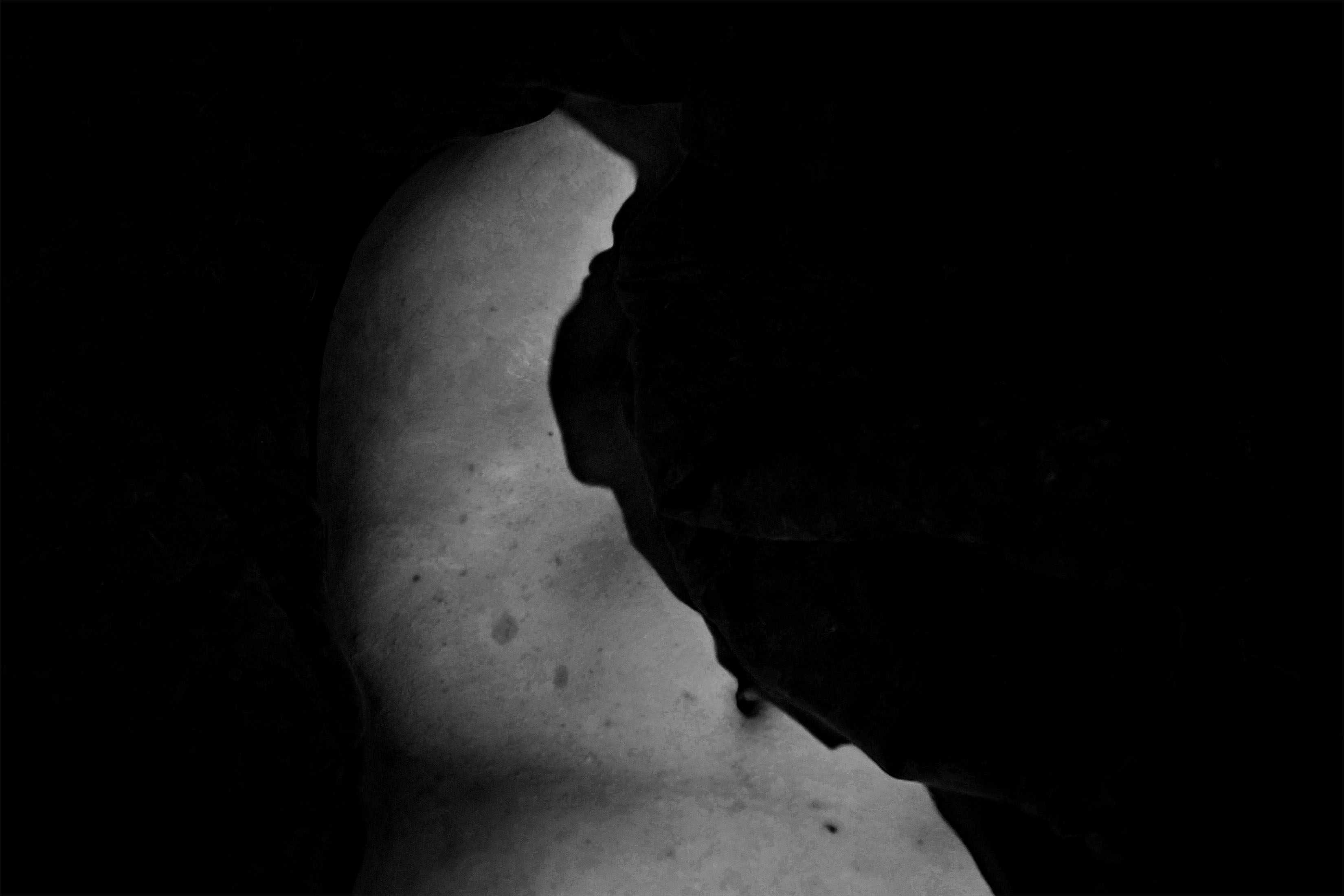 An Easy Guide to Time Management is a nonlinear symbolistic show, playfully peeking into anti-human forms of time to conclusively confirm, without a shadow of a doubt, that a Fountain Pen can indeed run a federal bureau. Studies from Aspirations, Jellyfish, and Gorgons, informed by geological and crypto-logical history, form the first look into the collection of management material within time.
Cast
Ema Zivkovic as Mildread a goat.
Richard Bucey as Fountain Pen a pen.
Leonie Bell as Aspiration One an extracted dream.
Lauren Reinhard as Turritopsis an immortal jellyfish.
Julius Powell as Puppeteer and Chiff a crab.
Sarah Finn as Puppeteer and Choppy, also a crab.
Molly Zimmelman, Jesse Koehler, Alexandra Gontard and Sarah Colyn Scholl as puppeteers.
Crew
Stage Management by Molly Bicks
Sound Design by Leonie Bell
Lighting Design by C. Swan-Streepy
Cinematography & Video Editing by Hyung Seok Jeon
Movement Choreography by Lauren Reinhard
Puppet Design and Direction by Sarah Colyn Scholl
Sarah Colyn Scholl is a multidisciplinary artist working in the creation and development of new works. Based in New York City, Sarah Colyn is a knowledge investigator, collaborator, visual artist, puppet obsessor, writer, and performer. Sarah Colyn is looking to translate a hidden complexity sparked by a belief of contradictory truth. Using a surrealist symbolism, their work is a revealing of the bitter playfulness of life where there is no lie and no truth. Sarah Colyn's most recent work was the summer performance of Ancient Future, a magical misadventure musical created by the company To Rena Love Us.
Made possible in part with funds from the Jim Henson Foundation.
Tuesday, October 3, 2017 at 7:30pm
Estimated Runtime
50 minutes
share £
Credits
Photo credit:
Phil Sheridan (for You're the Puppet!), Tianding He (for (beat)), Sarah Scholl (for An Easy Guide to Time Management)

Links