in the lounge

Witch Hunting

Written by Michole Biancosino, Co-Created by Michole Biancosino & David Carl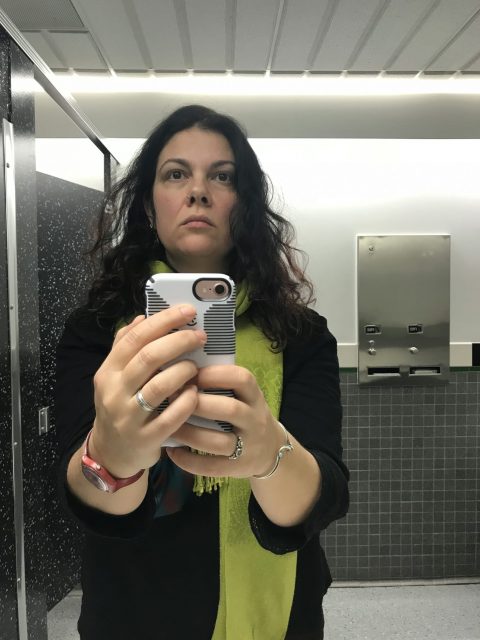 About This Show
Fear! Scapegoats! Subversion of Women! Patriarchy! Witch Hunting takes the audience on a tour of real and imagined witches throughout history, from small town Sweden to celebrity Salem to Shakespeare's Macbeth to twitter battles on a college campus. From the creative duo known for critically-acclaimed Shakespeare mashups (Trump Lear, Celebrity One-Man Hamlet), Michole Biancosino and David Carl's Witch Hunting explores the many notions of witches throughout societies over time, through story, song, historical witch-hunting pamphlets, and multimedia experiments.
about the artists
Michole Biancosino (writer, co-creator) has created, conceived, and directed many works for the stage including Landmarks & TRANSformations (LGBTQ ritual theatre piece; NYIT Award winner), LoveSick or THINGS THAT DON'T HAPPEN (59E59 Theaters, NYIT Award winner), and David Carl's Celebrity One Man Hamlet (Chicago Shakespeare Theatre, Underbelly at Edinburgh Fringe, Kitchen Dog Theatre, and three years of touring the US) and Trump Lear (both with David Carl). She is the Co-Founding Artistic Director of the award-winning Project Y Theatre Company, where she has developed and directed new work in Washington, D.C. and New York City over the past 19 years. She is also the Founder and producer of NY's Women in Theatre Festival, now in its 3rd season. This June she will direct the World Premiere of Amina Henry's Cindy, a puppet version of Cinderella. She is an Assistant Professor of Theatre at Middlebury College, a member of the PTP/NYC company, and the recipient of the SDC Gielgud Fellowship for classical directing. www.micholebiancosino.com
David Carl (co-creator) has been seen in Trump Lear (currently running at Under St. Marks Place after its 3rd extension) and David Carl's Celebrity One-Man Hamlet (NY Fringe "Overall Excellence in Solo Performance" and extended run at Baruch Performing Arts Center), which toured extensively in the United States after a run at Edinburgh Fringe in collaboration with Underbelly. David has appeared in Awesome 80s Prom, Point Break LIVE!, Mr. Robot, Blue Bloods, Guiding Light, All My Children, in plays with Project Y and Slant Theatre, or heard his voice on the radio, TV or the internet. He has performed his original comedy at Upright Citizens Brigade, Caroline's, The PIT, The Stand, The Delancey, and Union Hall. He is part of the Maude Team at UCBT NYC, a monthly sketch comedy team.
Friday, January 12, 2018 at 7:30pm
Estimated Runtime
40 minutes
share £
Credits
Performed by
Michole Biancosino, Patricia Cancio, David Carl, Katie Hartman, Thomas Muccioli, & Aria Shahghesemi
Links