Teaching to Transgression: The Musical
Jordan Martin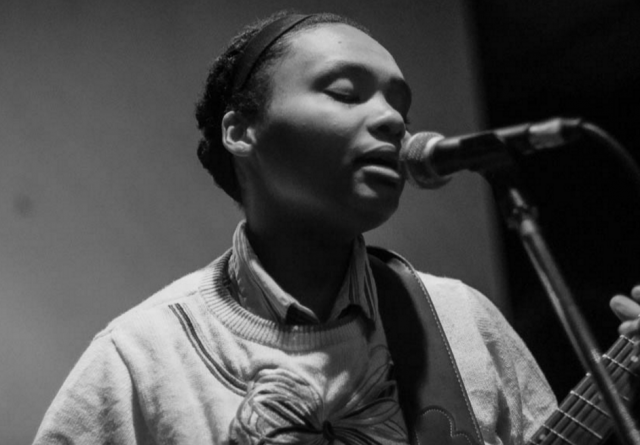 About This Show
A night of musings on Women, Rock & Roll, Pedagogy, and Poesy written, directed, choreographed & composed by Jordan Martin featuring the psyche-jazz band Drama Section (NY) and Astrology by Alice Sparkly Kat.
about the artists
Jordan Martin is a mulitdisciplinary musician, poet, and artist. She will soon be releasing her EP Last Believer as well as a forthcoming book of rock criticism in poems and Morse Code translations called S.O.S. (Some Oscillations Suck!). She attended Cooper Union School of Art. Her work has been shown at Columbus Museum of Art, La MaMa Theatre, BAX & The Invisible Dog, and more.
Drama Section is a skronk pop jazz band living in Brooklyn, NY whose music have toured across the eastern United States & Beijing, China. They have shared the stage with a range of artists including Esparanza Spalding, Battle Trance, Peter Evans, Mal Devisa, Brandon Seabrook & Gnarwhal. Their debut album, I'll Have What I'm Having, is out now.
Alice Sparkly Kat is an artist, videographer, poet & astrologer living in Brooklyn, NY. She attended Cooper Union School of Art & has shown work at Cooper Union, BHQFU, La MaMa Gallery & Staedelschule in Frankfurt, Germany.
Saturday, May 28 at 10:00pm
General Admission
$15 in advance
$18 at the door
Stu / Sen / id NYC
$12
Estimated Runtime
60 minutes
share £
Credits
Written, composed & choreographed by
Jordan Martin
Instrumentation co-composed & performed by
Nate Mendelsohn
Cory Todd
Duncan Standish
Stephen Becker (members of Drama Section)
Astrology written & performed by
Alice Sparkly Kat
Dance performed by
Lydia AD
Links