In the lounge

WILD IMAGINATION

Michael Perrie Jr.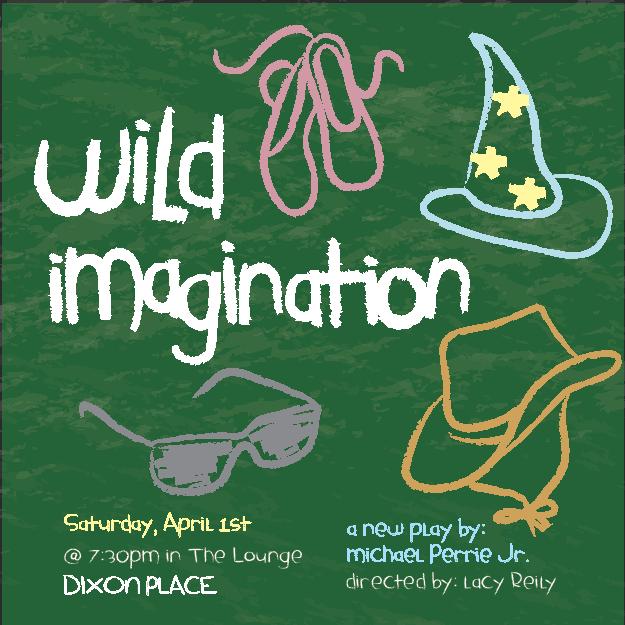 About This Show
Three schoolchildren face the world, or more their school, through their imaginary personas. When a new student named Missy, arrives from England; Desperado, Secret Agent, and Ballerina are excited to have a new team member. Until The Scary Ghost in the basement begins to stir, and they realize that Missy has never used her imagination before.
about the artist
Michael Perrie Jr. – NYC based playwright, father to 30+ plays and musicals of vary and exciting lengths, lover of life, feminist, deeply and comedically tragic, engaged to be wed. Baltimore by way of birth. Recently: "The News, The News, The Terrible News" (Secret Theatre), "An Unexpected Thing Happens" (Fresh Grind Fest.), "11 days of bloody, bloody carnage" (Maryland Ensemble Theatre METlab), "Big Red Button" (Him & Her Theatre Co.), "CHINASHOP, MEET BULLS" (The Tank), "David & Wendy" (Ophelia Theatre Festival 2015), "City of Six" (Dixon Place), etc.
Saturday, April 1 at 7:30pm
Estimated Runtime
50 minutes
share £
Credits
Directed by
Lacy Reily
Written by
Michael Perrie Jr.
Links