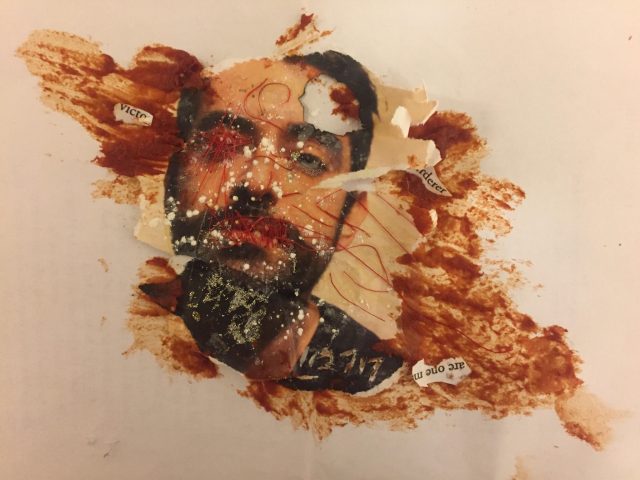 About This Show
The piece explores how vandalism can serve as an anti-monument to violence, using personal and historical accounts regarding Confederate statues in America and the Holocaust Memorial in Berlin. Vandals is an expression of our perennial struggle to respond to the past in a way that feels alive in the present.
about the artists
Will Hand is a theater maker and presenter from the Bay Area. In San Francisco, Will premiered the work of acclaimed contemporary international playwrights to emerging audiences. His productions frequently landed in year-end 'best of' lists. Since moving to New York, he has founded The How, an international performance ensemble. His most recent production featured Polina Ionina, Akmal Rakhimov, and accordionist/composer Lucie Vitkova in Jon Fosse's I Am the Wind at Unruly Arts Collective in Brooklyn.
Polina Ionina is a Kazakh-born actor and director. She strives to create plays that immerse the audience both mentally and physically into the story to manifest a seamless cathartic impression. Polina has performed with the Grotowski-based theater group Dzieci for two years, and is a member of the immersive theater workshop PlayLab with Jeff Wirth. A major influence on Polina's thinking and practice comes from her time spent in Kyrgyzstan studying the meditative techniques of Sufi Whirling.
Monday, November 27, 2017 at 7:30pm
General Admission
$15 in advance
$18 at the door
Stu./Sen./idNYC
$12
Estimated Runtime
70 minutes
share £
Credits
Performers
Weronika Wozniak, Tanya Chattman, Linus Ignatius, Ilker Oztop, Gabby Beans, Eri Miller, & David Glover
Directed by Will Hand
Associate Director Polina Ionina
Devised by the ensemble
Links