Under Exposed
Alexandra Rose, Hana Kozuka, Georgia Gavran & Jonathan Doherty, Heather Bryce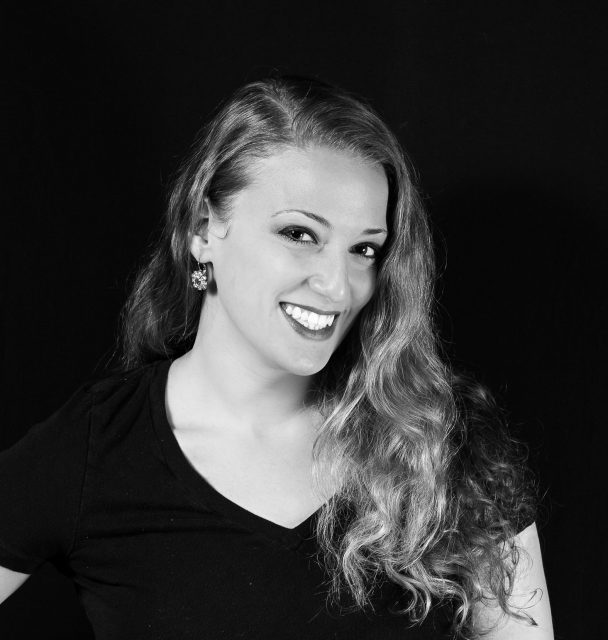 About This Show
Initiated in the early 90s, this series focuses on emerging, up & coming contemporary choreographers who are refining/defining their distinctive styles. Curated by Doug Post.
Featuring Alexandra Rose, Hana Kozuka, Georgia Gavran & Jonathan Doherty, Heather Bryce
Alexandra Rose
Alexandra Rose, founder and Artistic Director of WorkHorse Dance Project, is choreographer and dance educator based in Brooklyn, NY. Holding a B.A. in Dance and Economics from Denison University, Alexandra has performed professionally with Fusionworks (RI), the State Ballet of Rhode Island, ACW Dances (VA), and as a freelance artist. She has shown work at Gibney Dance Center, Triskelion Arts, the Center for Performance Research, at Brooklyn Arts Exchange, the Mark Morris Dance Center, the idance festival 2014 in Hong Kong, and with Fusionworks. During the day, she works as the Community Education Programs Manager at Mark Morris Dance Group.
Hana Kozuka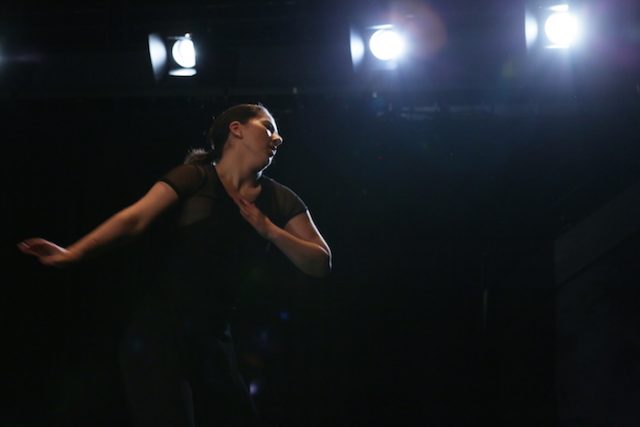 Hana Kozuka, originally from Duluth Minnesota, moved to New York City right out of high school to train at the Joffrey Ballet School Jazz and Contemporary Trainee Program for 2.5 years on full merit scholarship.  She has since danced for MTV, Six Flag, Macy's, and NBC to name a few.  She has also performed at venues such as the Ailey Citigroup Theater, LaGuardia Performing Arts Center, and Symphony Space.  As a choreographer her work has been presented in NYC several times as well as Boston, MA.  Hana is grateful that she is able to express her emotions through movement and always hopes to convey universal truths through her work.
Georgia Gavran & Jonathan Doherty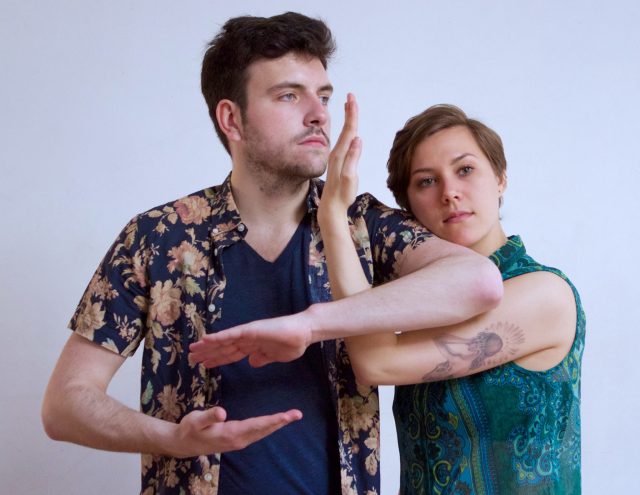 Georgia Gavran, a Wisconsin native, and Jonathan Doherty, a Western Massachusetts native, both graduated from The University of the Arts receiving their BFA in Dance Performance under the direction of Donna Faye Burchfield. Originally introduced at school, they later found each other in Brooklyn, NY, where the friendship blossomed into collaborators. Georgia, animated and sarcastic, and Jonathan, quirky and mercurial, found themselves generating complex and interwoven movements which sparked intrigue to create more work. Utilizing the abstract pairing, they exist in a whimsical and erratic realm. Georgia and Jonathan have shown work together around the New York area at venues such as Brooklyn Arts Exchange, Triskelion Arts, JACK, and The Tank.
Heather Bryce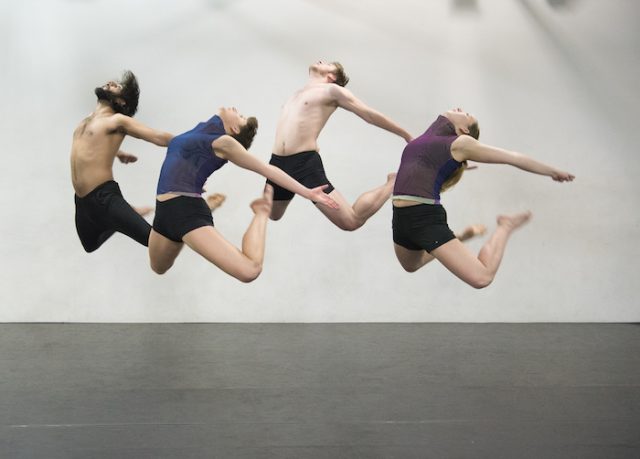 Heather Bryce is the Artistic Director and founder of Bryce Dance Company and has won awards and national attention for her innovative choreography and community engagement work. Bryce explores timely and relevant themes through intricate choreography and interdisciplinary collaboration. Her work has been presented at venues across New York City, New England, and beyond. Bryce currently works as a Teaching Artist for Alvin Ailey American Dance Theater, Lincoln Center Education, The Performing Arts Center at SUNY Purchase, and The Center for Arts Education. She holds her MFA in Interdisciplinary Arts from Goddard College. Please visit www.brycedancecompany.com for more information.
Tuesday, March 6, 2018 at 7:30pm
General Admission

$15 in advance
$18 at the door
Stu./Sen./idNYC

$12 in advance
$15 at the door
Estimated Runtime
80 minutes
share £
Credits
Photo credit:
Hubert Wong (for Alexandra Rose), Peter Yesley (for Hana Kozuka), Lucy Wild (for Georgia Gavran & Jonathan Doherty), Arthur Fink (for Bryce Dance Company)