Under Exposed
Featuring Keerati Jinakunwiphat, Shawn Brush & Molly McGrath, Jenni Hong & Danny Friedman, and Sean Hatch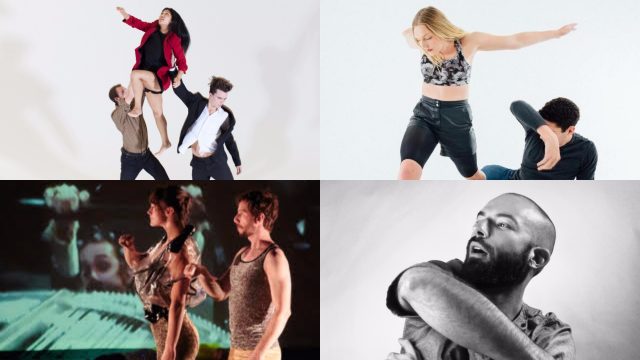 About This Show
Initiated in the early 90s, this series focuses on emerging, up & coming contemporary choreographers who are refining/defining their distinctive styles. Curated by Doug Post.
Featuring Keerati Jinakunwiphat, Shawn Brush & Molly McGrath, Jenni Hong & Danny Friedman, and Sean Hatch.
About the Artists
Keerati Jinakunwiphat received her BFA from the Conservatory of Dance at SUNY Purchase. She has additionally studied at the Western Australian Academy of Performing Arts, San Francisco Conservatory of Dance, and Springboard Danse Montreal. She has worked with artists such as Kyle Abraham, Nicole von Arx, Shannon Gillen, Kevin Wynn, and Doug Varone. Currently, Keerati is dancing with Abraham.In.Motion.
Shawn Brush and Molly McGrath are emerging choreographers based in New York/New Jersey. Their work has been shown at Judson Church, Triskelion Arts, and Alchemical Studios. In the spring of 2017, Molly co-choreographed an evening length dance theater piece for The New Collectives. Shawn was invited as a guest choreographer to set a piece on the dance department at Raritan Valley Community College. Both Shawn and Molly graduated with honors from Mason Gross School of the Arts at Rutgers University.
Jenni Hong, made in Taiwan, is the artistic director of Jenni Hong Dance.  She is a choreographer, performer, improviser, and Yoga teacher.  She graduated from Columbia University and has danced with Kirstie Simson, Edisa Weeks, Gibney Dance, Dance Forum Taipei, Erica Essner, Nathan Trice, David Appel, among others. Her choreography has been presented in Taiwan, Italy, New York, and most recently at Harlem Stage, Dance at Socrates, and Triskelion Arts. She is the recipient of the Manhattan Community Arts Fund and the 2017-18 CUNY Dance Initiative Residency.  www.jennihongdance.com
Danny Friedman is a filmmaker, writer and teacher. He has over 15 years of professional experience, and has worked for Sesame Workshop, Sunbow Productions, 4Kids Entertainment, and currently acts as the head writer/producer for Elemental Path.  Danny is the co-creator of the Uncle Dracula 48 hour film festival, which ran four times in Times Square.  He is also the co-creator of Pitch Club, which encourages people to develop, workshop and pitch their creative projects.  Individual work includes "Pillow Fight," "X-Treme Fun Meat" "Thor 2 1/2" and "The Man's Guide to Acquiring a Relationship (With a Woman)," which has voted into NYU's Sight and Sound Film Festival.  
Sean Hatch, a New England native, started dancing at the age of 18. After changing majors and transferring schools, he received his BFA from the Hartt School at the University of Hartford under the direction of Stephen Pier. Upon graduating, he moved to New York City, where he joined the Mari Meade Dance Collective (MMDC). He has since performed nationally and internationally working with various artists including ChristinaNoel and the Creature, Erin Dillon and Dancers, Korhan Basaran, Project 44, Yoo and Dancers, Daniel Gwirtzman, and Megan Bascom and Dancers.
Tuesday, November 7, 2017 at 7:30pm
General Admission

$15 in advance
$18 at the door
Stu./Sen./idNYC

$12
Estimated Runtime
80 minutes
share £
Credits
Photo credit:
Jordan McGrath (for Shawn & Molly), Eric Bandiero (for Jenni), Marc Witmer (for Sean)