The Marooned

Not in the Cards

OOO: Out Of Office

PLACE (No) Place Josh Rice
Chris Carcione
Emma Wiseman & Emily Zemba
Lisa Gonzales & Tom Lee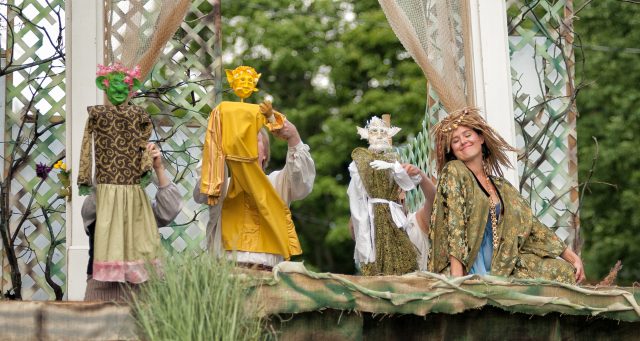 About The Marooned
The Marooned is an absurdist puppet theatre piece that takes place on the roof of a submerged house in the middle of a vast, empty seascape. Inspired by the writings of Samuel Beckett and the silent film clowns of the 1920's, the piece explores depression and loneliness. Using bunraku-style puppetry, a table-top toy theatre set, and live-feed projection, The Marooned uses surreal and fantastical imagery to explore the enormity of emptiness.
Design Consultant: Tom Lee
JOSH RICE is a multidisciplinary theatre artist specializing in puppetry.  Credits: Dan Hurlin's Demolishing Everything with Amazing Speed (Bard SummerScape, Holland Festival); Shank's Mare (La MaMa, Japan tour, Hawaii Tour); Petrushka with the NY Philharmonic Orchestra; The Scarlet Ibis (HERE); and his own work, The VaudeVillains and Composite Portrait at La MaMa; The Tempest, directed at Shake on the Lake and Sarah Lawrence College.  He is a Teaching Artist with the New Victory Theater and Adjunct Theatre Faculty at Pace University. He also founded and directs The Mnemonic Theatre Project, a puppetry program for seniors living with Alzheimer's and Dementia.
about Not in the Cards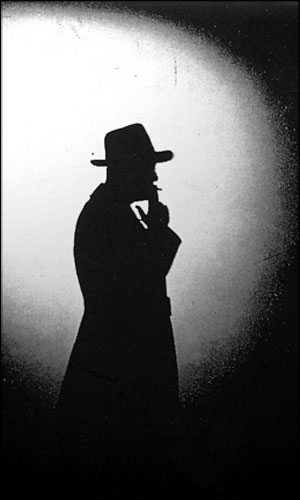 Using shadow puppetry and a deck of playing cards, Not in the Cards, tells the story of a detective who finds himself at the center of the most disarming case of his storied career. As he sifts through the crime scene and his case files to find clues, the finger of guilt seems to point in the most unlikely direction.
Created by: Chris Carcione
Puppeteers: Chris Carcione & Nick Dillman
Chris Carcione is a theatre artist who creates interdisciplinary and interactive work. He has worked as an artist or administrator at La MaMa ETC, Williamstown Theatre Festival, Second Stage Theatre, Roundabout Theatre Company, The Huntington Theatre Company, and Stoneham Theatre and has created work for Dixon Place, The Tank, Electric Eye Ensemble, and RADD Theater Company. He has toured as the Associate Projection Designer/Media Puppeteer for Dan Hurlin's Demolishing Everything with Amazing Speed and Tom Lee's Shank's Mare. Chris is a co-founder of The Junkyard, a devised theater ensemble for which he created Shadows, an immersive theatrical event; Confidentially Yours, J. Edgar (solo performance); and In Repayment, about the student debt crisis. BS, Boston University; MFA, Sarah Lawrence College. Adjunct Faculty at Westchester Community College. www.christopherjcarcione.com
about OOO: Out Of Office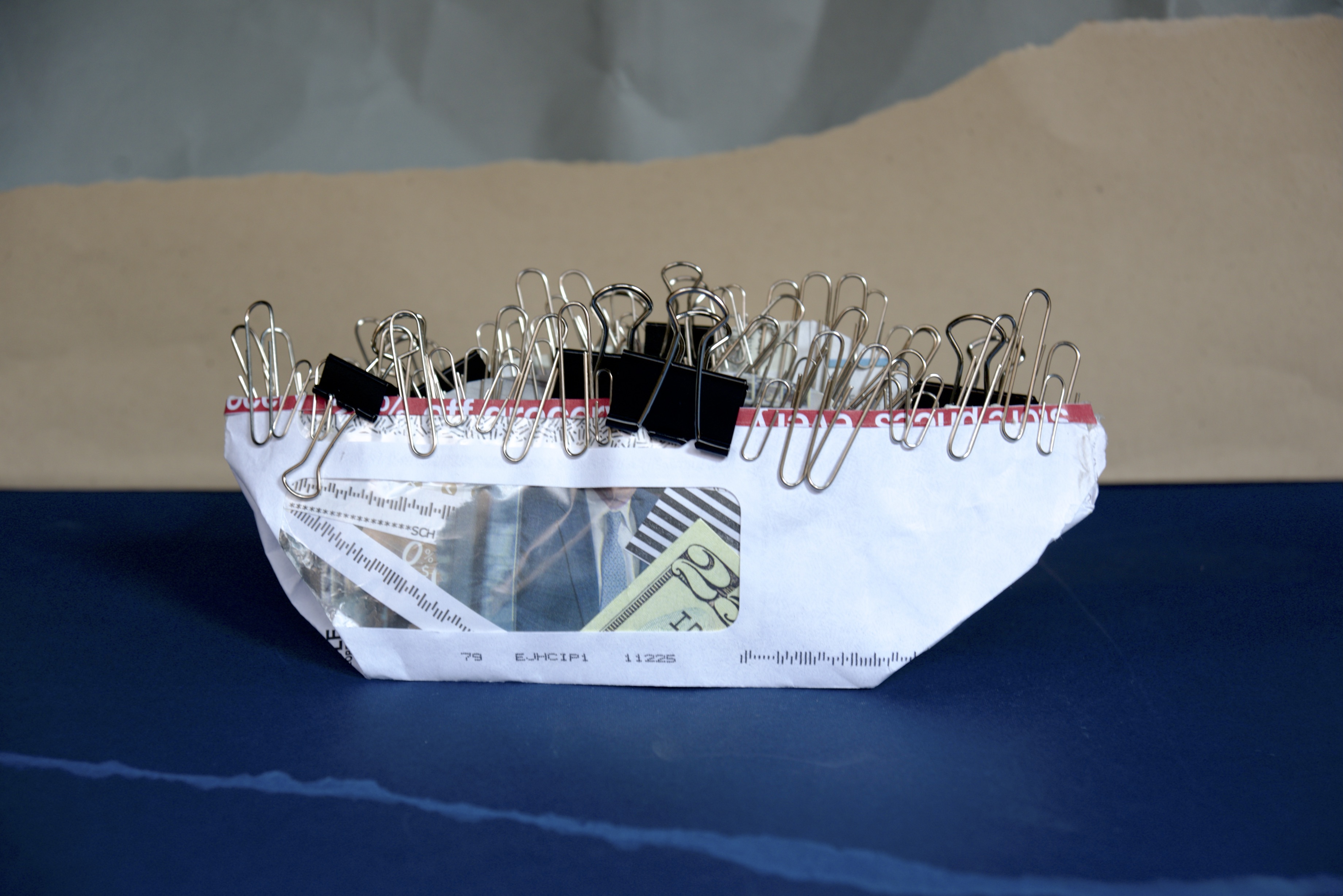 OOO: Out Of Office takes place in the corporate world. Two office workers face calamity through the lens of business emails and office supplies. Day-to-day language is exposed as poetry. Familiar context falls away. The bulk of the text in the piece is taken word-for-word from emails received by the performers.
Conceived and Created By Emma Wiseman and Emily Zemba
Original Music by Megan Murtha
EMMA WISEMAN is a theater-maker from Weston, Connecticut. She has created multidisciplinary work through the Puppet Lab at St. Ann's Warehouse and Mabou Mines' Resident Artist Program, and her original and collaborative performances have been seen at Dixon Place, Brooklyn Studios for Dance, LaMama, and the Chicago International Puppet Theater Festival. Emma is a member of the Young New Yorkers' Chorus.
EMILY ZEMBA is a New York based playwright. Her work has been developed with Exquisite Corpse Company, Williamstown Theater Festival's Professional Training Company, Rattlestick Playwrights Theater, The Playwrights' Center in Minneapolis (Core Apprenticeship 2015), Great Plains Theater Conference, Labyrinth Theater Company, First Floor Theater in Chicago, and Theater Masters. She is a member of The Middle Voice, and co-founder of The Party Line Theater Company. Emily has taught Playwriting at Wesleyan University and with Tres Artis in New York City. BA: Sarah Lawrence College. MFA: Yale School of Drama.
about Place (No) Place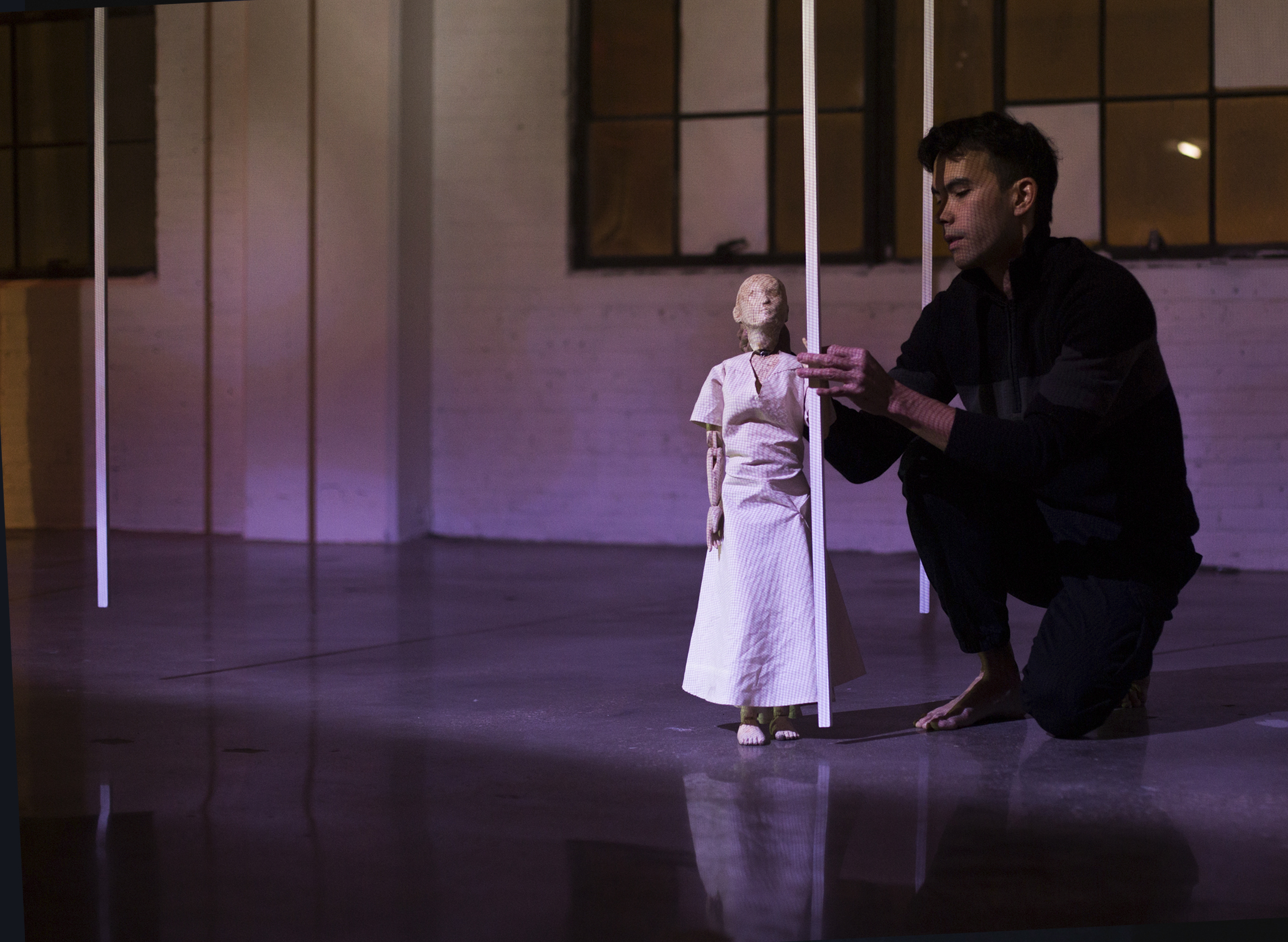 A dance work with integrated video, set, and puppetry by dancer/choreographer Lisa Gonzales and designer Tom Lee, Place (No) Place investigates the relationship between place and being, and unfolds in a constructed, immersive, environment. The piece conjures place in a way that illuminates and eulogizes connection and loss within a constantly shifting ecosystem through movement, shadow, video projection, and objects. Gonzales and Lee draw upon their own experiences with memory and loss while fostering each audience member's sense of connection to, or disconnection from, places present and lost.  Developed through a residency at High Concept Labs in Chicago, IL.
Tom Lee is a puppet artist, designer and director. His work explores the synthesis of manipulated objects, miniatures and figures with the language of film and animation. He has designed projections and performed in pieces incorporating live-feed capture of puppetry, notably Le Grand Macabre (2010) and Petrushka (2015) with Giants Are Small and New York Philharmonic. He designed puppetry for the adaptation of Haruki Murakami's The Wind Up Bird Chronicle and his collaboration with Japanese puppeteer Koryu Nishikawa V, Shank's Mare, is on tour this year. Puppetry performance:  Hiroshima Maiden & Disfarmer (Dan Hurlin), War Horse (Broadway), Madama Butterfly (Metropolitan Opera).
Lisa Gonzales is professionally devoted to the practices of choreography, improvisation, performance and teaching. She has performed and shown her work nationally and internationally as an independent artist and with the Architects, an improvisation company with Katherine Ferrier, Jennifer Kayle and Pamela Vail.  She has been described as a performer of ''stunning power and nuance'' by the New York Times, and is grateful to have danced for many inspired choreographers. Gonzales is an Associate Professor at Columbia College Chicago.
Made possible in part with funds from the Jim Henson Foundation.
Monday, October 23, 2017 at 7:30pm
Estimated Runtime
65 minutes
share £
Credits
Photo Credits
JMS Photography (for The Marooned), Emma Wiseman (for OOO: Out Of Office), Caroline Spiker (for Place (No) Place)
Links