The Fop : Love & Lust In Victorian Queer New York
Mia Kunter Productions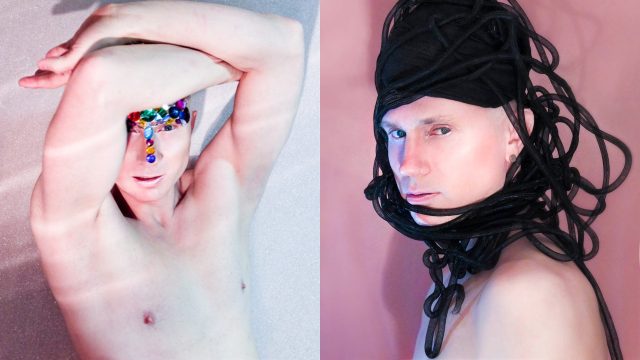 About This Show
Take a bawdy romp through the streets and saloons of Victorian New York with gangsters, trans folks, drag queens, hustlers, serial killers, widows, and urchins of Lower Manhattan's immigrant clans. The Fop delivers a panoply of lusty adventures: watch the gender-fluid past come alive as a fabulous cast of LGBTQ stars strut their stuff.
about the artists
Primary Artist Biography Performance Artist Jack Shamblin AKA Mia Kunter: They are honored to have worked with the best, nationally and internationally, in both theatre and media. The list includes Philip Seymour Hoffman, Jayne Atkinson, Alexis Arquette, Caryl Churchill, Anne Bogart, Godfrey Reggio, Kate Bornstein, Daphne Rubin-Vega, Basil Twist, J. Carlos Díaz, Theodora Skipitares, Cara Seymour, Jodie Melnick, Sara Rudner, Mark Wing-Davey, Paulo Henrique, Eva Mueller, Valda Setterfield, and Ellie Covan. Their New York venues are La MaMa, P.S. 122, Dixon Place, The Public, HERE, and the underground. In Los Angeles, they presented at Human Resources and Planet Queer. In Europe, they have performed extensively in Portugal, as well as in Germany, England, and Canada. Notably, they headlined opposite of Penny Arcade for a Portuguese Queer performance festival called Loose Holes. In addition, they are developing a television pilot, BLATANT.
Biography Babes NYC: NYC Punk-Pop Power Trio with a nod to Vaudeville & Steampunk
Biography Enid Ellen: Channeling Mother Nature, David Mramor is post-gender Enid Ellen. Duetting with singer/songwriter Greg Potter on piano, they bring a raw intensity to their performance; mixing alternative ballads, acapella, and glam. The live performances are infused with training in Kundalini yoga, visual art, and theater. The duo released a debut album entitled Cannibal Disease with a music video for White Snake in 2010. Enid has performed poetry inspired words set to piano melodies with collaborator Greg Potter across NYC at Joe's Pub, the Kitchen, and Pussy Faggot.
Biography Anna Augustsson: Former downtown dancer and part of Kraftwerk's entourage, Anna began writing collaborations with Mia Kunter in 2016.  Notably, she collaborated for a spoof on Hillary Clinton for art exposition GirlsGirlsGirls by Serge Strosberg.
Wednesday, February 28, 2018 at 7:30pm
General Admission
$15 in advance
$18 at the door
Stu./Sen./idNYC
$12 in advance
$15 at the door
Estimated Runtime
75 minutes
share £
Credits
Written by
Jack Shamblin with Anna Augustsson
Live Music by
BABES NYC
Featuring
Mia Kunter, Enid Ellen, Jessica Seley, Daniel Diaz, & many more Queer artists and performers.
Photo credit:
Ian Miwayaki
Links