The Contract Player
OperaRox Productions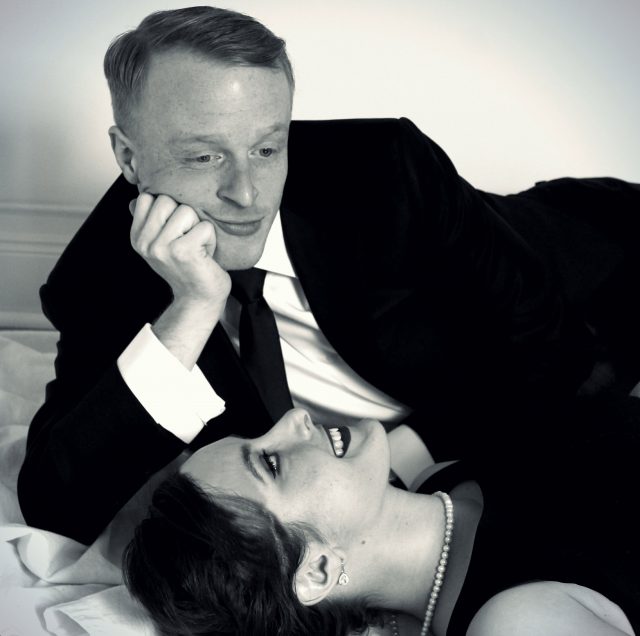 About This Show
The Contract Player explores the flashbulb and cigarette smoke of post-WWII Hollywood from the LGBTQ+ perspective. Roland Gray, the most successful leading man in the movie business, and Kathleen Sanders, a tough, intelligent woman who is frequently his co-star, share a close bond, eliciting gossip from every corner of the media. Behind the scenes, Thatcher West, a young screenwriter fresh off an Oscar win, harbors a deep love of Roland's films and has written him the role of a lifetime. As filming begins, Thatcher and Roland grow quite close and realize their attraction has become much more than professional. OperaRox Productions will present the first 45 minutes of this new opera in a semi-staged production made especially for the HOT! Festival.
about the artists
Cecil Price Walden is a composer and pianist based in Oxford, MS. Price frequently writes music dealing with Southern mythology and culture, and in 2011, he was named a Hero of the New South by Southern Living Magazine after a performance of his cantata "Leaves of Greens" at the Atlanta Food and Wine Festival by the Atlanta Opera.
Lane Williamson is a director, actor, playwright, and lyricist from Los Angeles, California. His work as director and actor includes pieces by Beckett, Kander & Ebb, Kushner, Rodgers & Hammerstein, Sondheim, and Shakespeare, among many others. As writer, his play The Sidewalk was seen in two productions in California, and his lyrics have been heard across the country and at 54 Below in NYC.
Nathaniel Sullivan has received two recognitions from the Metropolitan Opera National Council Auditions, and has been the recipient of the Orpheus Vocal Competition's Bizet Award. He recently covered the roles of Gilgamesh and the Young Monk in Paola Prestini's Gilgamesh and Scott Wheeler's Naga, produced by Beth Morrison Projects in 2016.
Maayan Voss de Bettancourt has been described as "fascinating," "delightful," and "powerful enough to make us sit up and take notice." She has enjoyed performing offbeat repertoire, such as obscure Gilbert & Sullivan operettas like Iolanthe and Princess Ida (with Lamplighters Music Theatre), and has sung in (and done lighting for) burlesques with the Dr. Wilkes troupe.
Jane Hoffman is a true singing actor who brings her engaging stage presence and expressive voice to works ranging from baroque to brand new. She has performed with Pasadena Opera, Utopia Opera, Amore Opera, the Emerald City Opera Artist Institute, and the Fresh Squeezed Opera Company, where she is a Core Company Resident.
Monday, July 10 at 7:30pm
General Admission
$15 in advance
$18 at the door
Stu./Sen./idNYC
$12
Estimated Runtime
45 minutes
share £
Credits
Cast:
Nathaniel Sullivan, Maayan Voss de Bettancourt, Jane Hoffman, Thomas Bailey, Brian Alvarado, Melissa Serluco
Composer:
Cecil Price Walden
Librettist and Stage Director:
Lane Williamson
Music Director:
Jeremy Weissmann
Producer:
Kim Feltkamp
Photo credit:
Kim Feltkamp
Links