Split Bill

Spoken Motion: An evening of danced poetry -PLUS- The Best Time I Broke My Arm

Katrina M Phillip -plus- Jill Hockett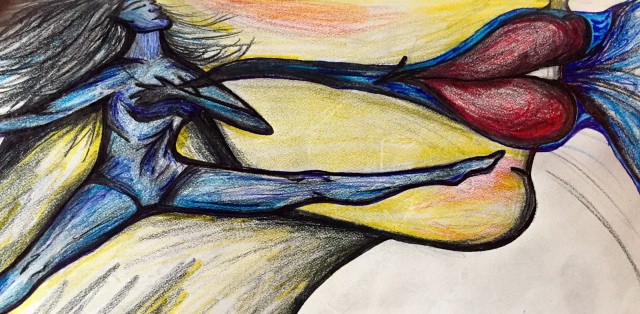 About This Show
Spoken Motion: An evening of danced poetry
by choreographer Katrina M Phillip
"Where have all the poets gone?"  Choreographer Katrina M Phillip, moved by the death of poet Maya Angelou challenges a group of dancers by prompting them  to use poetry as the driving force of storytelling and creating movement.  10 NYC poets, 8 composers, and 7 dancers come together to create an evening where words and stories come to life.
The Best Time I Broke My Arm
Jill Hockett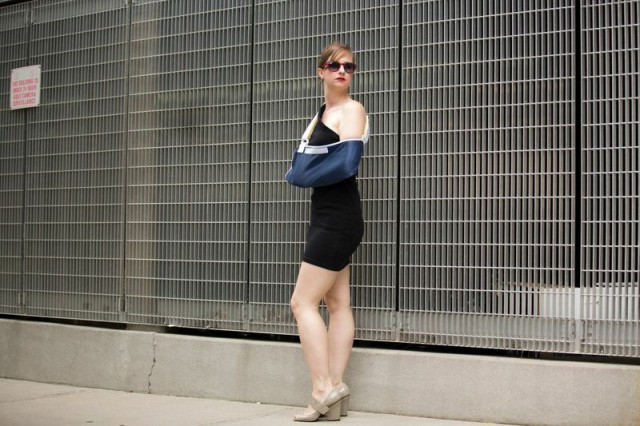 The Best Time I Broke My Arm is a humorous exploration of trauma, recovery, boredom, narcotics, and endless hours of Netflix. It could be described as "fictional autobiographical storytelling"- a genre Jill Hockett may have just created. With the advent of easy-access streaming entertainment, our lives are no longer simply defined by the things that happen to us, but the interplay between our most charged life events and the media we consume. InThe Best Time I Broke My Arm, Jill channels indelible characters who, like Jill, feel both thwarted and liberated by their environments.
About the Artists
Katrina Marie Phillip has been living in New York City for over 11 years performing, choreographing, and teaching dance and fitness. Katrina is excited to be presenting here at the Dixon Place once again. Her works have also been seen at St. Luke's 46th St. Off Broadway Theater, The Manhattan Movement & Arts Center, The Hudson Guild Theater, Steps on Broadway, DANY, Ailey Studios, and at Chicago's Athenaeum Theater.
Jill Hockett is an emerging artist whose movement-based work is funny, feminist, and unpredictable. Her solo The Best Time I Broke My Arm was called one of the highlights of the Performance Mix Festival at HERE Arts Center by the NY Theatre Wire. Jill is the dance curator at the Tank, where she has created and continues to produce two new unique series, xyz nyc and (kin)aesthetics, and sits on the Advisory Board. She earned a BA in Theater and Dance from Trinity College and attended the Trinity/La MaMa program.
Thursday, Apr. 23 at 7:30pm
General Admission
$12 in advance
$15 at the door
Students/seniors
$10
Estimated Runtime
55 minutes
share £
Credits
Spoken Motion
Poets
Lexie Bean, Michael Braugher, Ariel Daly, Dillon Grabel, Stacey Lightman, Frank Messina, Kiki Sabater, Kenneth Thompson, Jamara Wakefield, Justin Woo
Composers
Michael Braugher, Seth Bisen-Hersh, Countless Others, Keith Jordan, Alon Nechushtan, PostModernTribe,
Rey Soriano Jr., Jamara Wakefield
Dancers
Kayla Boone-Shanahan, Tiffini DeNinis, Carly Flynn, Danielle Hauschnecht (assistant), Katrina Phillip (creator/choreographer), Chaz Jackson, Aleta Walker
Image Credit
Katrina M Phillip
Links