Salon sYmphoNY
The International Women Artists' Salon & The OPTimistiks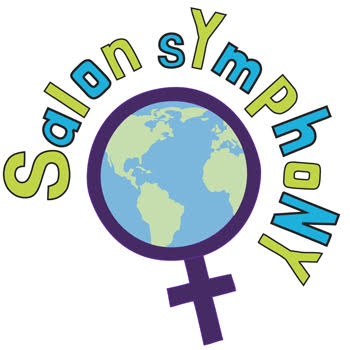 About This Show
Celebrate international women artists from history and the here and now on International Women's Day. Hosted by Jenny D Green.

Dozens of New York-based women artists present work from a notable woman artist from their chosen homeland. More than 25 nations will be represented in these tributes to women's artistry across the globe on International Women's Day. A multi-disciplinary event, including monologues, songs, dance & even visual art commentaries, celebrating the legacy of cultural riches created by women around the world & sustained today by the women & the city of New York. Sign-up on the night to make sure your nation is included in the Cocktail Hour sYmphoNY Smorgasbord!
About the Host
Jenny D Green is a Glasgow-born, Manchester-raised Actor & Producing Artist who has found her home in Brooklyn. Trained at the American Academy of Dramatic Arts & the BBC. Her production collective, The OPTimistiks, enjoys collaborations with The International Women Artists' Salon & Origin Theatre. Jenny is the founding producer and regular host of Salon Radio and is a www.priestess.
Featuring Representation From:
| | | |
| --- | --- | --- |
| Bangladesh | Rahee | |
| Barbados | Patsie Ifill | |
| Brazil | Bianca Silva | |
| Canada | Christine Dixon | |
| China | Wenjing Wu | |
| England | Emily Eden | |
| France | Sophie Malleret | |
| Latvia | Darja Schabad | |
| Germany | Elisabeth Gelinas | |
| Hungary | Ella Veres | |
| Iceland | Unnur Eggertsdóttir | |
| Ireland | Katherine O'Sullivan | |
| Israel | Re'ut Ben-ze-ev | |
| Italy | Elena Grosso | |
| Japan | Asako Takasaki | |
| Netherlands | Sabina Petra | |
| New Zealand | Indigo Cody Paul | |
| Norway | Emilia Brawn | |
| Republic of Bulgaria | Evgenia Radilova Duckworth | |
| Purto Rico | Ibeth Massari | |
| Scotland | Helen McMillan | |
| South Africa | Ziaphora Dakile | |
| Spain | Patricia Cardona | |
| St. Kitts and Nevis. | Heather Archibald | |
| Turkey | Derya Celikkol | |
| US-Native | Dorothy Krakauer | |
| Wales | Gwenfair Vaughan | |
Tuesday, March 8 at 7:30pm
General Admission
$15 in advance
$18 at the door
Stu / Sen / id NYC
$12
Estimated Runtime
120 minutes
share £
Links