In the lounge

Saints of Failure

Ryan Conarro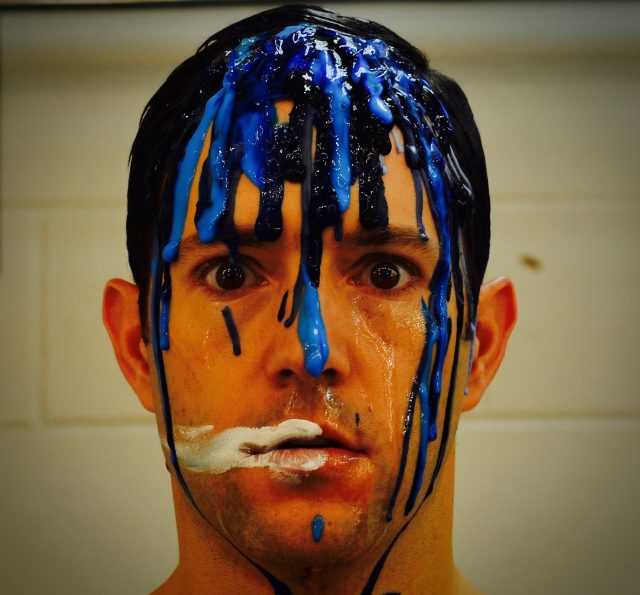 About This Show
Ryan Conarro meets up with Carl Jung, Joan of Arc, and the Holy Trinity as they gather round a vanity table to debate religion, gender, and sexual identity while putting on a whole lot of makeup. Using movement, costume and makeup transformations, and projections from appropriated pages of an illuminated Christian Book of Hours, Conarro weaves historical tales of the lives of queer saints with personal stories from a sublime and ridiculous coming-of-age as a gay Catholic American.
about the artist
RYAN CONARRO is a theater maker, arts educator, and facilitator of community engagement. He is Artistic Collaborator In Residence and Education & Community Projects Associate with Ping Chong + Company. His solo and independent works have been seen at the Kennedy Center; the National Museum of the American Indian at the Smithsonian; Oregon Contemporary Theatre; Performance Project at University Settlement; Gainesville Theatre Alliance; and in numerous Alaska communities, where he was based for 13 years as a radio journalist and teaching artist, sparking his practice making performance with documentary material. His upcoming project with Ping Chong + Company, ALAXSXA | ALASKA, tours Alaska this fall followed by an October Off-Broadway run at LaMaMa ETC.
This project is funded in part by the Goddard Alumni Arts Project Award, which supports new work by graduates of the Master of Fine Arts in Interdisciplinary Arts program at Goddard College.
Thursday, August 3 at 7:30pm
Estimated Runtime
65 minutes
share £
Credits
Created & performed by
Ryan Conarro
Makeup design by
Risha Rox
Voiceovers by
Madeleine Maby
Sound & lighting design by
David Liccardi
Stage management by
Brooke Salyer
Photo credit:
Risha Rox
Links