PuppetBlok!
Featuring imnotlost (Kate Brehm) and Chris M. Green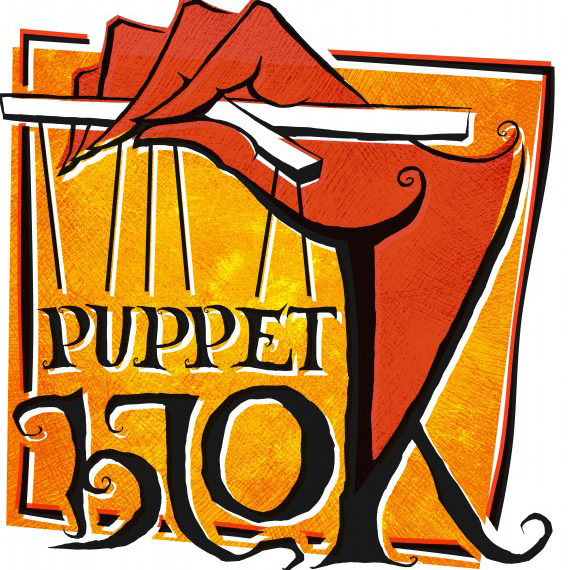 About This Show
The Erdos Discrepancy
by imnotlost
Directed by Amanda Friou
Puppet and Set Design Kate Brehm
Music Nehemiah Luckett
Costume Design Sarah McMillan
Puppeteers: Rachael Shane, Maiko Kikuchi, Alex Young, Sarah Plotkin, Kate Reilly, and Jared Thompson
Human: Kate Brehm
Theoretical math, abstract puppets, and a divine meditation on trust.
Featuring a lone human performer against a tide of geometric performing objects and a chorus of indifferent puppeteers, Erdos submerges the audience in a series of meditations about our dependence on technology, the allure of blind faith, and the question of whether participation is even a choice.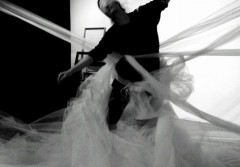 DUNE
Directed and Designed by Kate Brehm
Puppeteers: Jesse Scott, Justin Perkins, Felicia Cooper
---
Experiment #4 for 'American Weather': The Scene Where We Start from Scratch
Chris M. Green
Director/Composer: Chris M. Green
Featuring: Erin K, Kirsten Kammermeyer, Yoko Myoi
And Musician/Performer Yasmin Reshamwala
 A work-in-progress excerpt that utilizes movement, live projection, figurative puppets, and original music to explore pedestrian feelings taken from true life conversations about the weather.
'American Weather' (presented here in a work-in-progress excerpt) uses movement, ready-mades, live-projection, figurative puppets, and original music to visualize the power of pedestrian feelings in the shadow of a fracturing empire. The source material for this work is drawn from conversations with real live American citizens about the weather – a topic that seems to stray more and more into unknown territory these days. Directed and composed by Chris Green, with ensemble Yoko Myoi, Erin K. Orr, Quince Marcum, Yasmin Reshamwala, and Kirsten Kammermeyer.  'American Weather' is be
About Artists
imnotlost was founded in 2003 in New York City by Kate Brehm as a means of developing visually evocative theater and events with fabulous multi-skilled collaborators. Events: 'Fireside Puppet Chats' at Dixon Place 2011-12; 'Slutty Puppets' at CBGBs Gallery and Galapagos 2003-09; 'Fake Puppet Science Fair' One Arm Red 2008. Performances: 'The Poofs!' 2009-15; 'The Eye Which We Do Not Have' 2013; 'Dark Space' 2009; 'A Seemingly Unified Spectacle' 2006; 'Belly Dream Real' 2003. Festivals: Puppet Rampage 2008; Performance Studies International 2007; Bangkok Fringe Festival 2005.
Chris M. Green is a Brooklyn-based designer, performer, composer, and director.  His theatrical, sound, and installation works have been presented over the past 18 years in venues including Lincoln Center, New York City Center, St. Anne's Warehouse, Dallas Museum of Art, National Geographic Museum, La Jolla Playhouse, and Teatro del Lago among others.  His Brooklyn-based design studio Chris Green Kinetics has received awards from the American Association of Museums, TEA, and AIA.  Subsequent honors include Creative Capital (2009), MacDowell Fellowship (2012), and LMCC Process Space residency (2013).  Green is currently developing 'American Weather' through the HERE Artist Residency Program (HARP).
Wednesday, Apr. 22 at 7:30pm
General Admission
$12 in advance
$15 at the door
Students/Seniors
$10
Estimated Runtime
50 mins
share £
Credits
Puppet BloK! is funded in part with generous funds from The Jim Henson Foundation Presenters Grant.
Links