In the lounge

PANK + FOLDER Monthly

PANK Magazine and FOLDER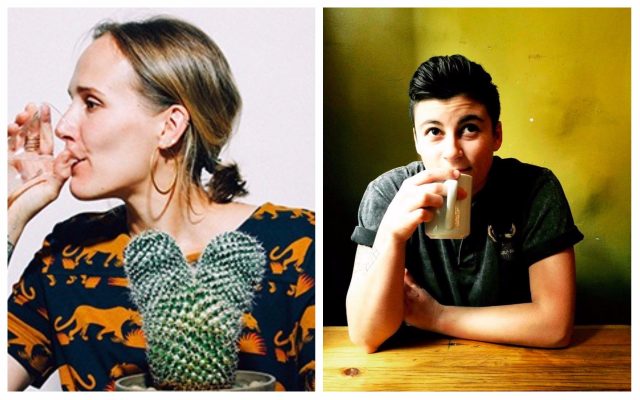 About This Show
PANK and FOLDER magazines are teaming up to present a monthly poetry reading series in the lounge at Dixon Place. Each month, two poets will read. Join us for 40 minutes of new lit and a drink after work!
Featuring Laura Buccieri & Dara Cerv

About the Artists
Laura Buccieri lives in NYC, where she is an MFA candidate in Poetry at The New School.  You can find her forthcoming and most recent work in Metatron,  Bustle, Prelude, Potluck, Word Riot, The Seventh Wave, Reality Beach, Nourrir, Yes Poetry, PANK, Public Pool, Entropy, Cosmonauts Avenue, Phoebe, FORTH, and Red Paint Hill Publishing. Her chapbook, On Being Mistaken, is forthcoming in 2017 from Red Paint Hill Publishing. She works at Freeman's Journal, Lit Hub, and Berl's Brooklyn Poetry Shop. She would love to own a bulldog named Meatball.
Dara Cerv lives and works in New York. Her visual art has accompanied the poetry of Christine Shan Shan Hou in Parallax, Emily Skillings in Hyperallergic, Ali Power in Poor Claudia, and recently appeared on a broadside in celebration of a performance of John Ashbery's Litany at the Poetry Project. She is the author of a chapbook, Bath Poems (Sixth Finch, 2015). Work lives here: daracerv.com and here: instagram.com/dara.cerv.on.paper.
Thursday, June 22 at 7:30pm
Estimated Runtime
40 minutes
share £
Credits
Photo credit:
Erin Albrech (for Dara Cerv)
Links