In the lounge

PANK + FOLDER Monthly

PANK Magazine and FOLDER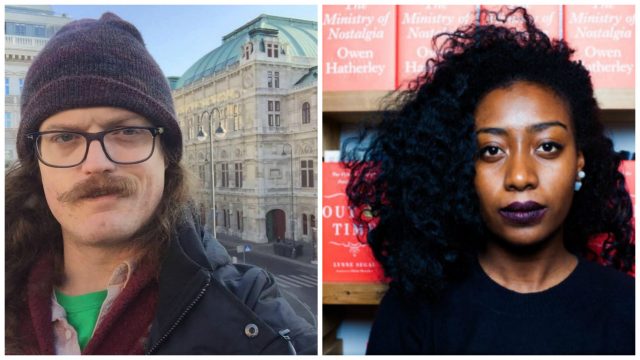 About This Show
PANK and FOLDER magazines are teaming up to present a monthly poetry reading series in the lounge at Dixon Place. Each month, two poets will read. Join us for 40 minutes of new lit and a drink after work!
Featuring Jasmine Gibson & Stu Watson
About the Artists
Jasmine Gibson is a Philly jawn now living in Brooklyn and soon to be psychotherapist for all your gooey psychotic episodes that match the bipolar flows of capital. She spends her time thinking about sexy things like psychosis, desire and freedom. She has written for Mask Magazine and LIES Vol II: Journal of Materialist feminism, Queen Mobs, NON, The Capilano Review and has published a chapbook, Drapetomania (Commune Editions, 2015).
Stu Watson is a writer, musician and teacher who lives in Brooklyn. His poems, essays, and stories have appeared in PANK, Queen Mob's Teahouse, The Collapsar, Flapperhouse, and other publications. A founder and editor of Prelude, he teaches literature at John Jay College of Criminal Justice.
Thursday, May 11 at 7:30pm
Estimated Runtime
40 minutes
share £
Links