In the lounge

PANK + FOLDER Monthly

PANK Magazine and FOLDER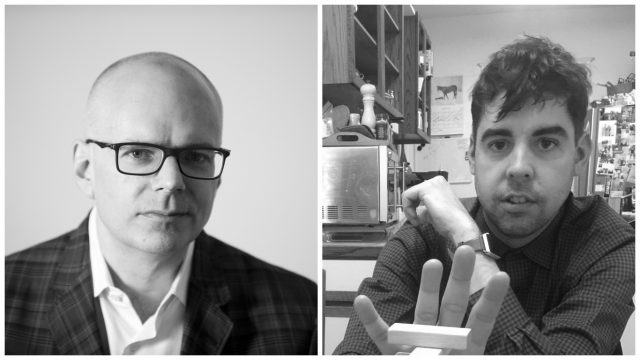 About This Show
PANK and FOLDER magazines are teaming up to present a monthly poetry reading series in the lounge at Dixon Place. Each month, two poets will read. Join us for 40 minutes of new lit and a drink after work!
Featuring Paul Killebrew & William Lessard
About the Artists
Paul Killebrew was born and raised in Tennessee. He is the author of three full-length collections, To Literally You (2017), Ethical Consciousness (2013), and Flowers (2010), all published by Canarium Books. His chapbook, Forget Rita (2003), was published by Poetry Society of America, and Ugly Duckling Presse published another, Inspector vs. Evader (2007). From 2008 to 2012 he served as a staff attorney at Innocence Project New Orleans, and he currently resides in Maryland with his family.
William Lessard has writing that has appeared or is forthcoming in McSweeney's, FANZINE, Prelude, Hyperallergic, PANK, Brooklyn Rail. His work has also been featured at MoMA PS1. His chapbook Rembrandt with Cellphone has been published by Reality Beach. He co-hosts the Cool as F*** series at Pete's Candy Store.
Thursday, April 13 at 7:30pm
Estimated Runtime
40 minutes
share £
Links