in the lounge

Outrage

Blake Williams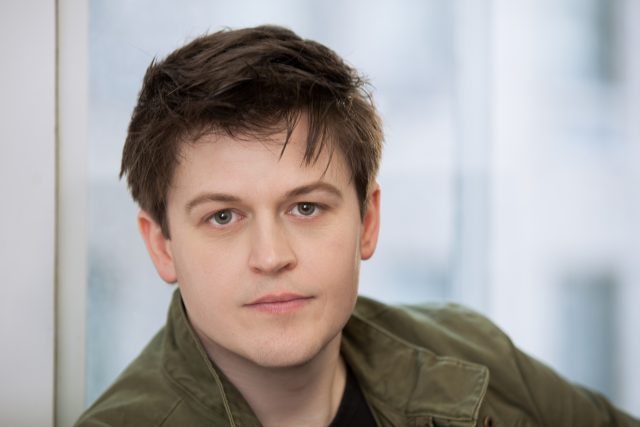 About This Show
Inspired by the real life internet commentary revolving around the 2016 U.S. Election, Outrage is a one man show challenging a severely polarized America to listen more closely. The trolling, cyberbullying, and name calling we engage in on a daily basis takes center stage in this brutally honest portrayal of our national turmoil.
(A note: Each speech in OUTRAGE was originally a comment posted on Reddit in reaction to the 2016 US Election results by real users of the actual site. The author of each post has given permission to the adapter of the text to use these comments as monologues in this one person show. While Reddit is not an official sponsor of this project, Reddit did actively guide the adapter in obtaining permissions from the original authors of the posts performed in this play.)
about the artists
ROB BENSON (Director) is an actor and playwright from the U.K. He trained as an actor at the Drama Studio London. As an actor, he has performed all over the U.K with highlights being Richard III (lead), his solo show Borderline (Edinburgh, London and New York), the 400th Celebration of Macbeth at Hampton Court Palace, and Brave at the Bristol Old Vic. His plays include: Dead Shot Mary, Borderline, Jollity Farm (Devised with Myrtle Theatre Company) and In Your Image which won the Dialogue competition at Salisbury Playhouse, a reading at Bath Theatre Royal, and a full performance run at 59E59 here in New York.
BLAKE WILLIAMS (Performer/Adapter) is an NYC based actor from Alabama who has been called "nuanced", "funny", and "amusing" by Backstage Magazine. Recent New York credits: Giant Killer Slugs! (Pipeline Theater Company), The Importance of Being Earnest (The Instigators), Measure for Measure (The Brick). Staged Readings: The Belle's Stratagem (The Pearl Theater Company) and Bongani (29th Street Playwrights Collective). Regional Credits: Hamlet (Allentown Shakespeare), Romeo and Juliet (Long Island Theatre Collective), and Tartuffe (Shakespeare Theatre of NJ Tour). Film: Trolloween. Web: MTV: Decoded. Training: Atlantic Acting School.
MATT IP SHAW (Technical Director/Light & Sound) is a Fight Choreographer/Director/Actor from Vancouver B.C. He is a graduate of Circle in the Square Theatre School and can be seen performing fights on the boards of the Metropolitan Opera House in NYC. He is also the co-founder of Duende Theatre Group.
Friday, March 9, 2018 at 7:30pm
Estimated Runtime
45 minutes
share £
Credits
Director:
Rob Benson
Technical Director/Light & Sound:
Matthew Ip Shaw
Performer/Adapter:
Blake Williams
Photo credit:
Chia Messina
Links