Not For You
Meg Gillan & Lauren Sagnella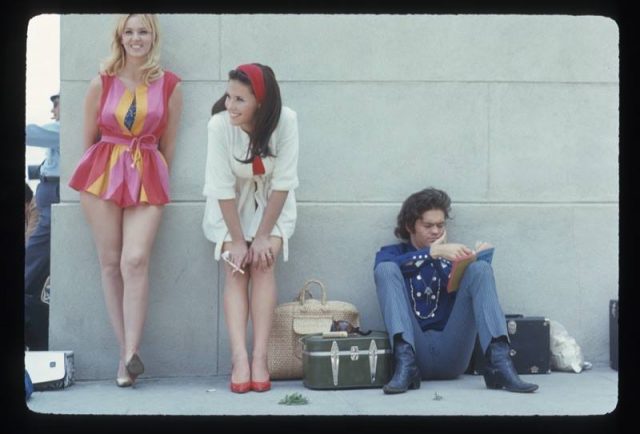 About This Show
Not for You follows two girls in their mid-twenties, Gwen, a realist bed hopper, and Elle, a love lost dreamer, as they get ready for a wedding. The girls contemplate their personal love lives as they slip into reveries sharing stories of fuckboys, lovers, and boyfriends past. Each story leads up to the "not for you" moment – a realization that this person is not right for them. The play moves through past and present time using elements of music, film, and playful choreography.
about the artists
Lauren Sagnella is a performer, director and writer. She directed and produced the premiere of Jack Feldstein's Three Months with Pook at Dixon Place presented first as part of the Hot! Festival and again as part of the Performance Works-in-Progress series. Lauren spent a year as an ensemble member of The Seeing Place Theater where she assistant directed a reading of The Stranger – an adaption she co-wrote of Albert Camus' iconic text. She holds a BA in American Studies and English from Rutgers University. At Rutgers, Lauren performed with various theater companies. Currently she is studying improv at the Upright Citizens Brigade and performing with her indie improv team, Best Hair.
Meg Gillan is a broadcast television associate director, stage manager, and audio mixer. She freelances at many studios, such as Vice News Tonight, The Late Show with Stephen Colbert, and The Today Show. Meg was the Technical Director and Stage Manager for the premiere of Jack Feldstein's Three Months with Pook presented at Dixon Place, first during the Hot! Festival then again in the Performance Works-in-Progress series. She graduated from Rutgers University studying Journalism and Dance. At Rutgers, Meg worked at WRSU as the Music Director and a DJ. She also performed with The Livingston Theater Company and Cabaret Theater.
Saturday, April 22 at 10pm
General Admission
$15 in advance
$18 at the door
Stu./Sen./idNYC
$12
Estimated Runtime
60 minutes
share £
Credits
Co-written, co-directed, co-produced and co-starring:
Meg Gillan and Lauren Sagnella
Stage Manager:
Hannah Brooks
All male roles performed by:
Russell Erik Kolhmann*
*denotes AEA
This is an Equity Approved Showcase
"The Runaway" Short Film
Director: David Joshua Ford
Editor: Justin LaMarca
"That Must Mean Something"
Music by: Mike Tedesco with
Lyrics by: Lauren Sagnella
Photo credit:
Henry Diltz
Links