TROPHY ~PLUS~ and/or ~PLUS~ RUN:RABBIT
Kevin Williamson & Company ~PLUS~ Amanda Hunt ~PLUS~ Autumn Kioti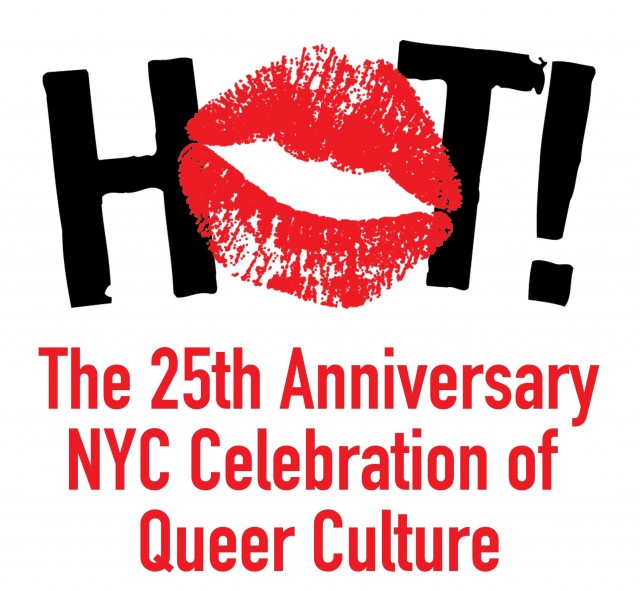 About This Show
Trophy is a multi-media dance experience from Los Angeles choreographer Kevin Williamson that follows the pursuits of three millennial dance artists.  In this pixelated world, quotidian life dissolves into fragments of stop-n-go selfies and our protagonists are forced to contend with media authority, feelings of pervasive isolation, and a gnawing pressure to exhibit ''success.'' Quick, isolated movements, peculiar gestures, and spoken text move with a beat-driven score from experimental composer Jeepneys. Punctuating the athletic rigor of the dancing, filmmaker Cari Ann Shim Sham* projects fractured landscapes onto multiple surfaces. Combined, these elements highlight a disjointed but virtuosic display of contemporary life.
~PLUS~
In and/or, the act of looking, forays into repetition, time based corporeality, and switching between the pedestrian and the grotesque/hyper ''feminine'' all aim to dissect the daily routine of being in a body being observed. This piece is Queer because we are. We will build things and put our bodies into (maybe) familiar and (maybe) unfamiliar shapes, and we will think about what it means to occupy a body either assigned ''constructed'' or ''natural.''
~PLUS~
RUN:RABBIT is a solo interdisciplinary work-in-progress, presented here as a 20 minute excerpt of a longer work. Through collective ritual folkloric storytelling, movement, projections, and aerial performance, Autumn explores the life of a non-binary gendered person as ze discovers and navigates hir controversial multiple personality disorder, repressed sexual abuse, and breast cancer diagnosis. Based on true experiences, records, and memories generously provided by therapist Arlene Mehlman and her patient (currently wishing to remain anonymous), and told in a non-linear manner, RUN:RABBIT immerses the audience in the confusing, frightening, sometimes humorous, and true to life world of a person navigating the extreme challenges of a stigmatized mental disorder, a frightening physical diagnosis, and the pressure to hide one's sexual identity.
About the Artists
TROPHY
Kevin Williamson is an LA based movement artist, Lester Horton Award recipient, and Center Theatre Group Sherwood Award Finalist, whose previous dance-theater works were presented at REDCAT, counterPULSE, LACMA, Austin's OUTsider Festival, Highways Performance Space, Diversionary Theatre, and the Beijing Dance Festival.  Kevin also makes movement for opera and theatre, recently collaborating with The Juilliard School, Yale Repertory Theater, UCLA Opera, Atlantic Theatre Company, and Geffen Playhouse for directors Peter Kazaras and Jackson Gay. His performance credits include dancing in the works of David Roussève, Oni Dance, LA Contemporary Dance Company, David Gordon, Julie Taymor and Angelin Preljocaj for LA Opera, Robert Moses, Stephan Koplowitz, Patricia Noworol, Elise Kermani, Ryan Heffington, and David Bridel. He received his MFA in Choreography from UCLA's Department of World Arts and Cultures/Dance and is a certified Laban/Bartenieff Movement Analyst. Kevin is currently a faculty member at Scripps College in Claremont, CA and member of the production collective New Neighborhood.
JEEPNEYS is a multidisciplinary artist and experimental composer in Los Angeles. She uses analog and digital synthesis, samplers, field recordings, computers and drum machines to create new sonic landscapes, often for dance and for film. In her solo practice, she makes experimental operas, site-specific performance/installations, and music videos.  Her work has been shown at Pacific Standard Time Presents: LA Modern Architecture, REDCAT, Los Angeles Contemporary Exhibitions (LACE), ALOUD for the Los Angeles Public Library, the Yerba Buena Center for the Arts (YBCA), the Avant-Garde Festival curated by Faust, Machine Project and HRLA. She is a member of Black Salt Collective. 
Cari Ann Shim Sham* is a wild new media artist who recently left la la land for NYC.  Her video art has shown nationally, at notable venues such as Jacob's Pillow, PS 21, Peak Performances, and the Joyce Soho. Her film work has screened at Laemmle Sunset 7, Mann Chinese Theater, and the United Nations General Assembly, 160+ festivals internationally garnering numerous awards. She is the recipient of the Surdna Arts Teachers Fellowship and Chime's Choreographer Mentorship Exchange.  Current projects include directing a VR Opera Horror project for Opera on Tap, designing video art for three touring dance theater shows (Roussève, Popkin, & Williamson), DP on a feature dance film by David Roussève and Filmmaker/Photographer for the NYU Global Institute of Dance and Music, a global investigation into dance and music at cultural, geographic, & economic borders. She is over the moon happy teaching at NYU TISCH Dance.
and/or
Amanda Hunt is a Brooklyn based performing artist. In NYC, Amanda has performed at Judson Church, Danspace Project, AUNTS, Panoply Performance Lab, Governor's Island Art Fair, and more. She has also performed at Larkin Arts (Harrisonburg, VA), Segundo Piso (Puebla, MX), and choreographed for the late Liz Swados in Abu Dhabi, UAE. Amanda dances for Kathy Westwater, has worked with Kira Alker + Elke Luyten, and is currently enjoying collaborations with IV Castellanos.

IV Castellanos is an abstract performance artist. Some spaces they performed are Grace Exhibition Space, Queens Museum, IV Soldiers, Dixon Place, Gallery Sensei, Panoply Performance Lab.

RUN:RABBIT
Interdisciplinary artist and scavenger Autumn Kioti combines improvisational movement, aerial and circus arts, choreography, narrative, sound and visual arts. Finding value in society's discards, she builds masks, puppets, installations and environments from recovered items, marrying subconscious narrative with mythic and folk impulses, science, agriculture and history, to create ritual-inspired participatory performances centered on intuitive movement and pure emotion. She roots her practice in the world of the misfit, seeking to shed light on the disenfranchised. Her current practice includes a series of ongoing performative, installation-based, site-specific and community engagement/action explorations.  
Thursday, July 14 at 7:30pm
General Admission
$15 in advance
$18 at the door
Students/Seniors/idNYC
$12
Estimated Runtime
70 minutes
share £
Credits
TROPHY
Direction & Choreography
Kevin Williamson
In collaboration with performers
Barry Brannum, Jasmine Jawato & Kevin Le
Original Music
Jeepneys
Video Art
Cari Ann Shim Sham
and/or
Created by
Amanda Hunt & IV Castellanos
RUN:RABBIT
Devised, written & choreographed by
Autumn Kioti

Based on material provided by
therapist Arlene Mehlman and her patient wishing to remain anonymous
Video and sound design by
Autumn Kioti
Extra musical material provided by
Certain Creatures
Photo credits
Amanda Hunt; Rafael Hernandez (for Kevin Williamson); Anthony Collins (for Autumn Kioti)
Links