dixon place hosts

New Opera: Kamchatka

Americas Society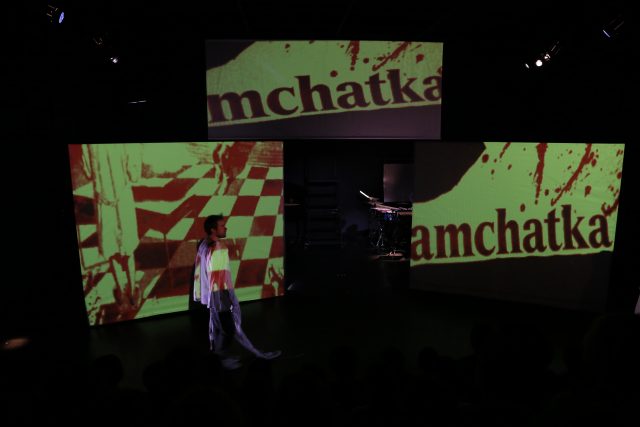 About This Show
Americas Society and Centro de Experimentación del Teatro Colón (Buenos Aires) present the US premiere production of Argentine composer Daniel D'Adamo's opera Kamchatka which had its world premiere run in Buenos Aires in the fall of 2016, with its European premiere in January 2017 at Théâtre Dunois (Paris). Kamchatka is based on an Argentine-Spanish historical film set in Argentina in the 1970s during the country's last civil-military dictatorship under Jorge Rafael Videla. It chronicles the life of a family hiding from the military government in rural Argentina seen through the eyes of a ten-year-old boy, Harry. The recurring themes of travel, exile and rain pervade the work. With Ensemble Almaviva (Paris).
about the artists
Ensemble Almaviva Founded in 2003 by pianist Ezequiel Spucches, guitarist Pablo Márquez and flutist Mónica Taragano, Ensemble Almaviva is an instrumental that specializes in classical and contemporary repertoire from Latin America. The ensemble's mission is three-part: to explore the richness of the musical heritage of the Americas, propose fresh interpretations of major works, and actively contribute to the creation of contemporary works through commissions of living composers; to promote the intersection of various artistic disciplines to lead audiences in discovering new works by emerging and established composers; and to inspire enthusiasm for contemporary music through a diverse range of cultural projects and workshops.
Daniel D'Adamo Composer Daniel D'Adamo began his music training in his native city of Buenos Aires. In 1992, he joined Philippe Manoury's composition class at the Conservatoire national supérieur de musique in Lyon. He completed his doctorate in musicology in Paris in 2002. He co-founded Ensemble XXI in Dijon in 2004. In 2017, he composed a series of five studies for double bass – Ombres Portées – for Florentin Ginot for Radio France's Alla Brève. He is currently working on a new piece for string quintet, commissioned by the Béla Quartet. D'Adamo's music is performed regularly throughout the world by numerous soloists and ensembles, including Ensemble Court Circuit, Les Percussions de Strasbourg, Ensemble XXI, Nouvel Ensemble Moderne, l'Instant Donné, Sillages, and Ensemble Orchestral Contemporain. He is currently a tenured professor of composition at the Conservatory of Strasbourg and the Haute École des Arts (Rhin). In 2006, he received the Boucourechliev Prize and, in 2009, the SACEM Spring Prize for his play Dream of Bells. The recording Plier/Déplier, string quartet with electronics, received the Prix de l'Académie Charles Cros.
Americas Society Founded by David Rockefeller in 1965, Americas Society is the premier forum dedicated to education, debate, and dialogue in the Americas. Its mission is to foster an understanding of the contemporary political, social, and economic issues confronting the Americas, and to increase public awareness and appreciation of the diverse cultural heritage of the Americas.
Tuesday & Wednesday, June 5 & 6 at 7pm
Americas Society Members & YPA Members
Free Email mcargo@as-coa.org to RSVP
Non-member Tickets
$20.00
Students
$10.00
Estimated Runtime
90 minutes
share £
Credits
music by
Daniel D'Adamo
libretto by
Marcelo Figueras
commissioned by
the CETC
Marc Daniel Baylet, stage director
Johanne Marie Clotilde Cassar, singer
Julien Stéphane Clément, singer
Maxime Echardour, percussion
Elisa Cécile Huteau, cello
Fabien Hyon, singer
Pierre Riandet, producer
Iván Solano, clarinet
Ezequiel Spucches, piano/artistic director