LIZA GOES WEST (The Blowout Cabaret)
Victoria Libertore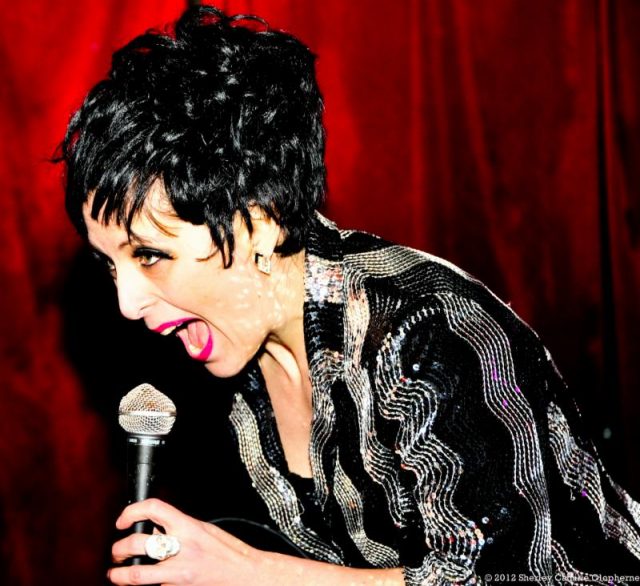 About This Show
Victoria Libertore will emcee (as Liza Minnelli) and curate one final, cabaret with old friends and many new friends!
FRIDAY
Alexis Powell and Annie Sicherman
Maddy Mann & Lexi Miller
Reverend Raymond Nader
Bitty Bamboo
Drae Campbell
And more TBA!
SATURDAY
jazabel jade
Tiny D
Shanaphylactic Shock
Maddy Mann
Reverend Raymond Nader
JZ Bich
Drae Campbell
And more TBA!
A show like you've never seen before. Be prepared to laugh so hard that your face hurts – comedy, burlesque, music, dance, performance art and tons of heart!
ABOUT THE ARTIST
Victoria Libertore is a writer, actress, curator, emcee and teacher.  She has performed her work in such venues as BAX/Brooklyn Arts Exchange, Carolines on Broadway, Dixon Place, Joyce Soho and PS122 as well as in Boston, Montreal, Philadelphia, Provincetown, Toronto and Washington, D.C.  Her solo shows include My Journey of Decay, GIRL MEAT and No Need for Seduction.  Libertore has curated dozens of artists and emceed cabarets as Liza Minnelli impersonator. She is  Humana Festival finalist and recipient of the Young Alumni Award from Otterbein University.
Friday & Saturday, May 18 & 19, 2018 at 7pm
EARLYBIRD ( before 4/18)
$18
General Admission
$22 in advance
$25 at the door
Stu./Sen./idNYC
$18 in advance
$20 at the door
Estimated Runtime
120 minutes
share £
Credits
Photo credit
Sherley Camille Olopherne