Instructions to Decode A(n In)human Transformation
InTandem Lab in Association with Paracademia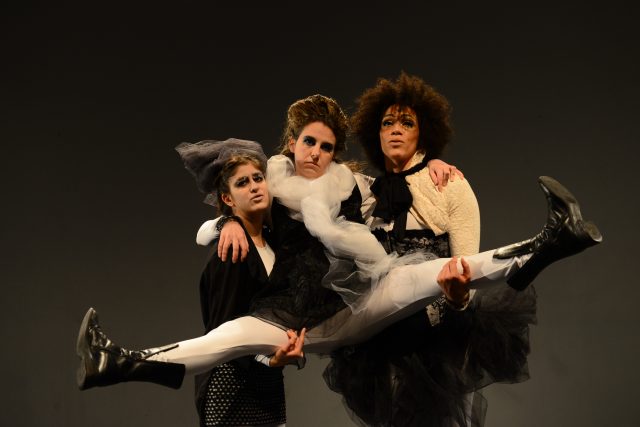 About This Show
Instructions to Decode A(n In)human transformation is a postmodern punk ''roach'' cabaret inspired by Franz Kafka's Metamorphosis. Written in verse and delivered as spoken poetry by three female performers, the piece involves the interweaving of live performance, original score by Milica Paranosic and video mapping. It is an urban and contemporary work offering a unique take on Gregor Samsa's experiences following his inexplicable transformation, while providing a critique of the debilitating numbness of nine-to-five jobs and contemporary notions of familial duty.
About the Artists
InTandem Lab was co-founded by Gisela Cardenas (Artistic Director) and Vivian Chiu (Producing Director) to create theatrical experiences capable of challenging and reconfiguring the audience's perspective. InTandem's approach to theater-making focuses on the performer's body as the source of meaning. Our collaborations not only cross artistic disciplines but also geographical boundaries in creating pieces performed in multiple languages. At InTandem, the practice we develop seeks to train artists capable of generating thoughts through their bodies in order to become truly versatile and independent creators.
Gisela Cardenas has directed, performed and written in the UK, Germany, Peru, Romania, Brasil, The Netherlands, Norway and USA. Awards: Princes Grace Theater Fellowship, Women's Project Director's Lab, TCG/ NEA Career Development Program. Recent credits: Aeschylus "Agamemnon" (Drama Desk Nomination); Antigone (Romania), Euripides' Medea (Peru), Brecht's In The Jungle of Cities (Holland), Richard III (Norway), Weskler's "The Kitchen", Fassbinder's Katzelmaher (NYC), Peter Asmussen's "Nobody Meets Anyone" (Brazil), "Miss Blanche Tells It All" a musical in development. Founder of InTandem Lab with whom is a HARP artist in residence at HERE Arts Center developing an electronic opera: "Hybrid Suite No.2: The Carmen Variations".
Ryan Justesen Faculty at NYU/Tisch (Playwrights Horizons Theater School). Performance credits include: The Ohio Theatre, The Kitchen, PS122 and others. Highlights: Benvenutto Cellini at the Metropolitan Opera (dir. Andrei Serban); West Pier and Power of the Dog (dir: Jay Scheib); Godard: Distant and Right (dir. R. Woodruff/J. Scheib -winner of the peer and professional juries at the Theatre Nanterre des Amandiers in Paris); Woyzeck (Mabou Mines Resident Artist Program). Devised Hemingway's "The Old Man and the Sea" at the O'Neill-NTI. In development: Preferences of a Russian Poet, based on the writings of Edouard Limonov. MFA: Columbia University.
Vivian Chiu has appeared in the Broadway production and International tour of David Henry Hwang's "Chinglish". Selected New York credits include Agamemnon (dir. Gisela Cardenas); Limbs: A Pageant (dir. Niegel Smith); and an off-Broadway revival of Night Over Taos (dir. Estelle Parsons). TV and film credits include The Blacklist, Beijing, New York, OVUM, The Heart She Holler. Co-founder and Producing Director of InTandem Lab. MA in Theatre: Northwestern University.
Milica Paranosic is a Serbian-born composer, performance artist and educator based in Harlem, NYC. Milica is on the music faculty of The Juilliard School. She is also associate director of the new music initiative Composers Concordance and music director of Gallery MC. Milica is a recipient of many national and international honors and awards, and her works have been performed worldwide. Furthering her deep commitment to outreach, Milica founded Give to Grow, an education initiative, which brings music technology to developing communities in Ghana, as well as Paracademia Center, a nonprofit for music performance and education in Harlem.
Yvonne Hsuan Ho is a storyboard and concept artist. Her thesis film Mausie and The Order of the Golden Sun won a Dusty Award. BFA in Animation: SVA.
Derya Celikkol is an actor, writer, director, production designer based in New York.  Born in Istanbul, Turkey, she moved to New York to find a new home at the Experimental Theatre Wing of the Tisch School of the Arts, where she produced, directed and performed in her original play, BITE, advised by Richard Foreman. During her time in New York, she has been in many theatrical productions including works of John Jesurun and Pascal Rambert as well as many films. She recently performed in her original play, Memory of a Smile, that she directed. Bu senin icin Deniz!
Katie Proulx is an actor, movement director, and teaching artist based in Brooklyn. Favorite roles include Diane in The Thugs, Gilly Bomb/Pol in BEFORE YOU GET TOO FAR AFIELD, and Miranda in An Evening With Ladley and Craig. A proud graduate of the Brooklyn College MFA Acting program, she is thrilled to be working with InTandem again.
Sarin Monae West is a proud alumna of Oklahoma City University, The National Theatre Institute, the British American Drama Academy and New York Stage and Film's Acting Apprenticeship program.  When not devising a scheme for how to dream society forward through storytelling and social activism, Sarin can be found researching how to be a working (but not starving) artist in New York. Follow @SarinMonae and @CloseUpCity (her production company), it might be the beginning of the change in some small way.
Polina Bakhtina is a young and bold NYC-based cellist from Russia. She takes pride in her open-minded and passionate nature, and is ready to try all kinds of music. Having lived in both, Russia and the U.S., she has a fresh perspective on different cultures and constantly weaves that into her everyday life, musically and otherwise. When she is not busy practicing or performing, she could be found painting. Combining these two passions, Polina lives in a whirlwind of creativity and hard work.
Fridays & Saturdays, September 23, 24, 30 & October 1 at 10:00pm
General Admission

$15 in advance
$18 at the door
Students/Seniors/idNYC

$12
Estimated Runtime
55 minutes
share £
Credits
Produced by
InTandem Lab in Association with Paracademia
Co-created & written by
Gisela Cardenas
Co-created & directed by
Ryan Justesen
Produced by
Vivian Chiu
Composer
Milica Paranosi
Animator
Yvonne Hsuan Ho
Dramaturgical Advisor
Christine Giancatarino
Featuring
Derya Celikkol
Katie Proulx
Sarin Monae West
Cellist
Polina Bakhtina
Photo credit
Yifu Chien
Give someone the gift of theater…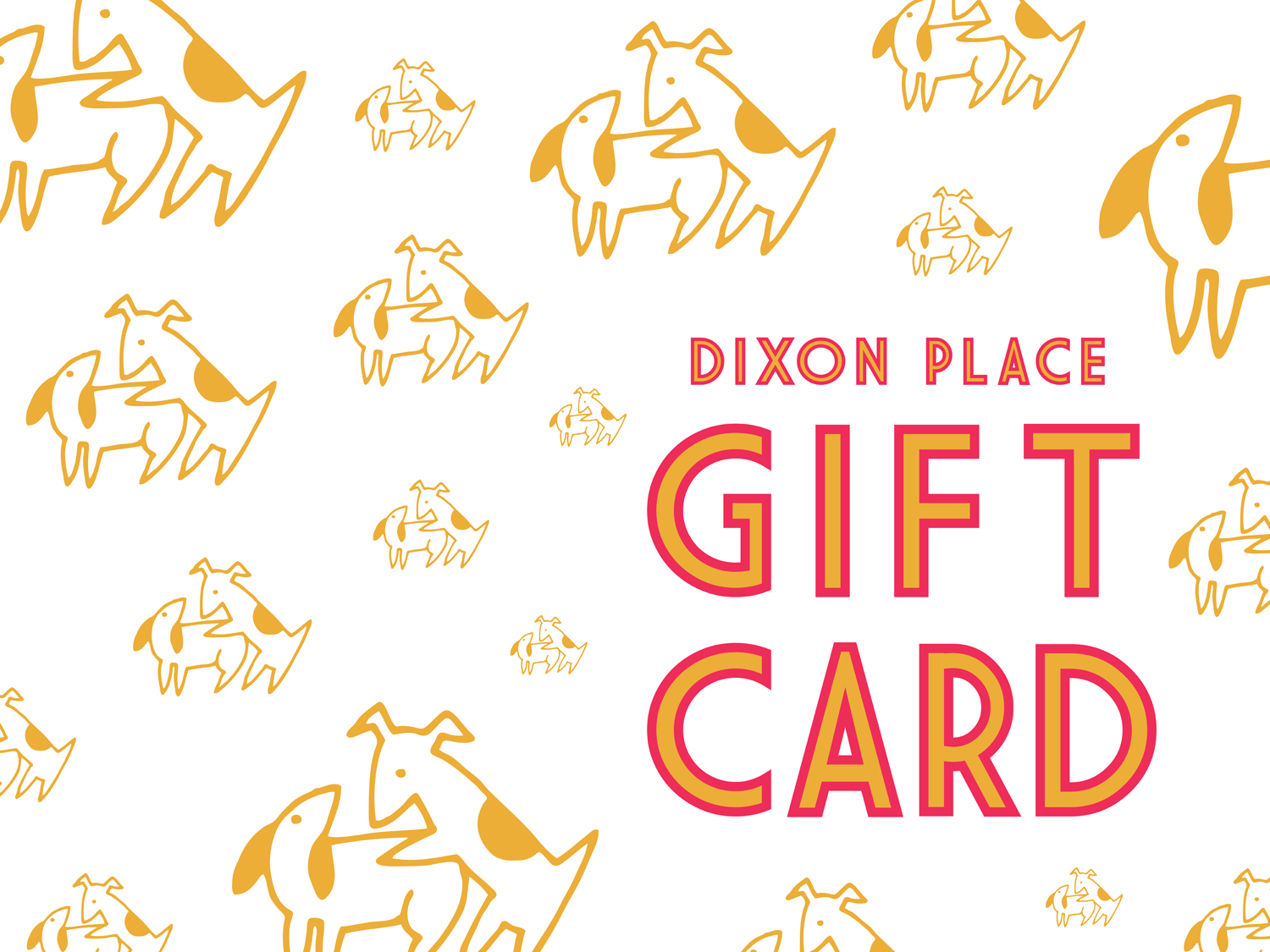 Links