In the lounge

GUTS

Featuring Kay Gabriel & Mirene Arsanios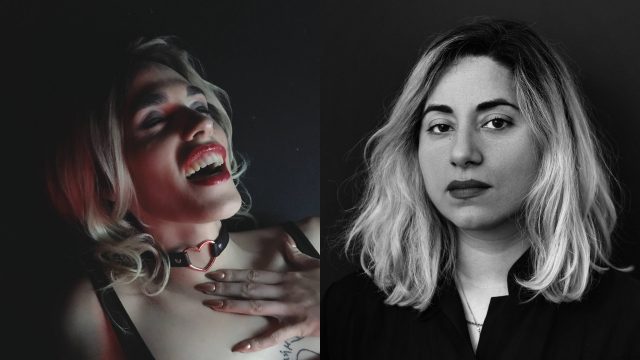 About This Show
GUTS is a pan-genre experimental literary performance series curated by Dia Felix!
About the Authors
Kay Gabriel is the author of Elegy Department Spring (BOAAT Press, 2017), the finalist for the 2016 BOAAT chapbook prize selected by Richard Siken. She's one-fifth of Negative Press, a gay Marxist poetry collective, and an editor for Vetch: A Journal of Trans Poetry and Poetics. Find her recent and forthcoming writing in The New Inquiry, Salvage, TAGVVERK, Ignota, Crap Orgasm and elsewhere. Twitter: @unit01barbie.
Mirene Arsanios is the author of the short story collection, The City Outside the Sentence (Ashkal Alwan, 2015). She has contributed essays and short stories to The Brooklyn Rail, The Rumpus, The Animated Reader, and The Outpost, among others. Her writing was featured collaboratively at the Sharjah Biennial (2017) and Venice Biennial (2017), as well as in various artist books and projects. Arsanios co-founded the collective 98weeks Research Project in Beirut and is the founding editor of Makhzin, a bilingual English/Arabic magazine for innovative writing. She holds an MFA in Writing from Bard College. Arsanios currently lives in New York where she was a 2016 LMCC Workspace resident.
Tuesday, March 27, 2018 at 7:30pm
Estimated Runtime
50 minutes
share £