In the lounge

Gershwin Live: Love is a Many Splendored Thing

Featuring Precious Okoymon, Grace Dunham, Diamond Stingily, Coco Fitterman & Monica McClure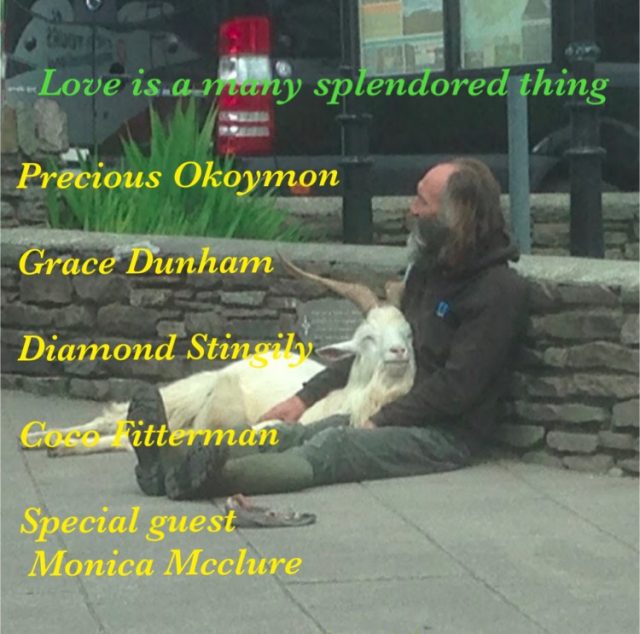 About This Show
How do love and the relationships we are bonded by shape our poetic and artistic landscapes? How do we use this to translate the materiality of a place and find grounding? How can love create new forms of embodiment? What does it mean to be an artist using that vulnerability to register the vicissitudes in finding your voice, how you choose to be loved, how to accept love and how this shapes you? Five artists gather to talk some shit about love.
Gershwin Live is an evolving 21st century salon. Artists with fearless & distinctive voices present theater, dance, film, cabaret, ghost stories, music & uncategorizable hybrids. Curated by Michael Wiener & Neke Carson.
about the artists
This panel includes esteemed artists Precious Okoymon, Grace Dunham, Diamond Stingily, Coco Fitterman, & Monica McClure
Friday, September 8 at 7:30pm
A $10 Suggested Donation (cash at door) supports the artists.
Estimated Runtime
45 minutes
share £