International Human Rights Art Festival

Theatre: Draw the Circle by Mashuq Deen

Mashuq Deen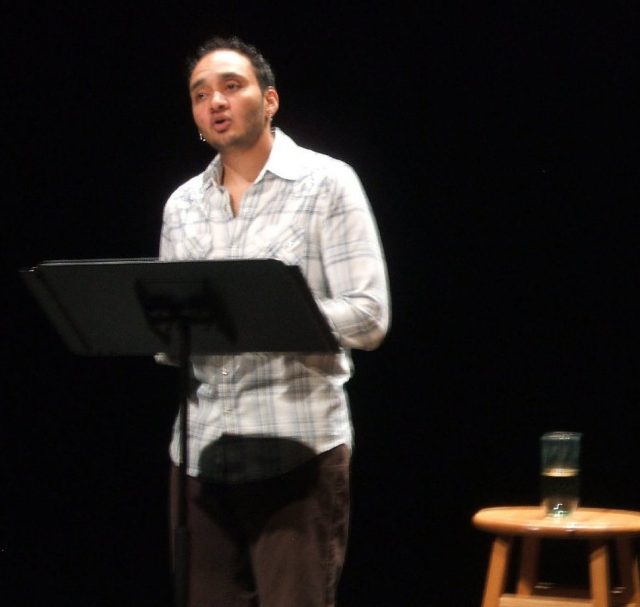 About This Show
New Dramatists Fellow (2022) Mashuq Mushtaq Deen presents this  hilarious and deeply moving story of conservative Muslim mother at her wits end, a Muslim father who likes to tell jokes, and a queer American woman trying to make a good impression on her Indian in-laws. In a story about family and love and the things we do to be together, one immigrant family must come to terms with a child who defies their most basic expectations of what it means to have a daughter… and one woman will redefine the limits of unconditional love.
Told entirely from the point of view of family and friends, this unique show compassionately brings to life the often ignored struggle that a family goes through when their child transitions from one gender to another.
Mashuq Mushtaq Deen is an award-winning, queer theater artist and a resident playwright at New Dramatists. His awards, grants and fellowships include: Helene Wurlitzer's Chesley/Bumbalo Foundation Award, MacDowell Colony's Arch an Bruce Brown Fellow (2015-16), New York Foundation for the Arts Fellow; Bogliasco Foundation Fellow (2016), New York Theatre Workshop 2050 Fellow; Public Theater's Emerging Writers Group (2009), Page73 Interstate writing group (2014); James Baldwin Award, and many more.
About the Festival
Dixon Place and the Institute of Prophetic Activist Art present: The International Human Rights Art Festival, produced, March 3-5, 2017 at Dixon Place. This is the first human rights art festival in the long and vibrant history of New York City's cultural scene. The Festival is produced by Tom Block, long-time artist-activist, author of Prophetic Activist Art: Handbook for a Spiritual Revolution, and founder of the Institute of Prophetic Activist Art, an art-activist incubator housed at Dixon Place. Playwright and Director Julia Levine is the Assistant Producer.
The 2017 Festival will involve more than 70 artists presenting 40+ advocacy art events over the weekend, including theatre, visual art, music, dance, installations, workshops, panels, performance, films and KidsFest, to introduce children to the importance of art-advocacy work through hands-on activities. Join us for a weekend of art, advocacy, and celebration, with a happy hour featuring tasty human-rights themed concoctions, human rights trivia, prizes, t-shirts and much more.
video trailer
Saturday, March 4 at 7:00pm
General Admission
$15 in advance
$20 at the door
Estimated Runtime
60 minutes
share £
Links