in the lounge

Crystal

Tyler Jo Lormel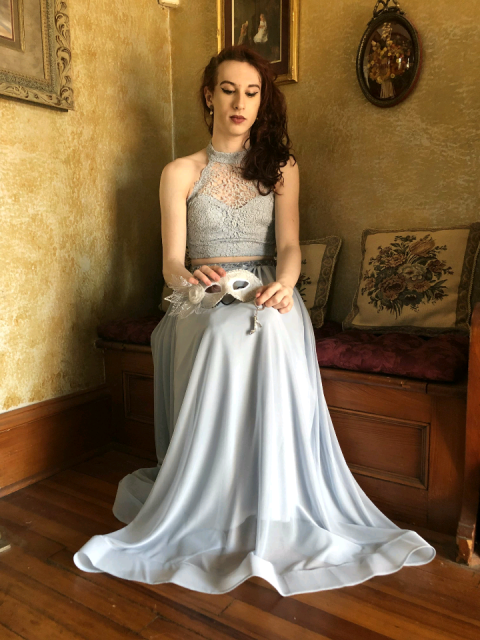 About This Show
Crystal, inspired by Grimm's Cinderella, a transgender high school student tries to find her happy ending after she meets a newfound love interest, but her step mother, a very mean girl, and a jock stand in her way.
about the artists
Tyler Jo Lormel~ Born and raised in Staten Island, Tyler was one of the first openly trans students to graduate her high school. In high school she advocated for the LGBT community by running a gay straight alliance. Her experiences in high school inspired her to write, and when she combined those experiences with her favorite childhood story, Crystal came to life. Tyler has had experience with set design, costume design, and stage makeup, and performed in a show called Voices From the High School in 2015. She currently attends the Fashion Institute of Technology.
Christopher Vallario~ Chris is pleased to be directing Crystal alongside creator and star, Tyler Lormel. He is a Native New Yorker who values telling and supporting stories that have not been told yet. Last year he was a semifinalist for his work, Vin and Jill, in the Made in New York TV Pilot competition. He holds a master's in writing and rhetoric, adjuncts, and teaches creative writing at an independent high school.
Wednesday, May 2, 2018 at 7:30pm
Estimated Runtime
60 minutes
share £
Credits
Featuring/Collaborators
Chris Vallario, Cat Gilliam, Tori Rymer, Marisa Albano, Will Simancas
Photo credit:
Monique "Momo" Valle
Links