BANDWIDTH: The Ups & Downs of a Lesbian Diva
Ilene Sameth & Barbara Raab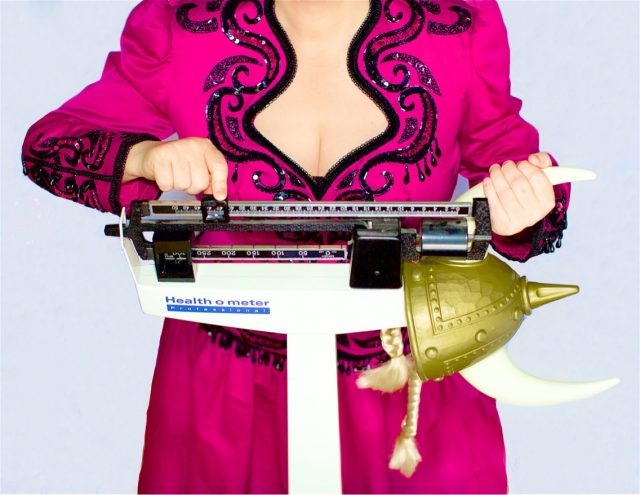 About This Show
An up and coming mezzo soprano makes her debut at Carnegie Hall, comes out of the closet and finds love. Running up and down the scales was meant to be for her music, not her size. When her weight hits a high note, the sudden jolt of a car crash provides the realization that the finale might be near. But the opera aint over till…
about the artist
Ilene Sameth (Co-Writer) trained as dramatic mezzo soprano at the Eastman School of Music and the University of Michigan. She made her Carnegie hall debut at age 25 and sang in Europe and the Middle East, performing over 30 roles including Gilbert & Sullivan's Katisha (Mikado), Ruth (Pirates of Penzance), and Lady Jane (Patience), as well as Santuzza (Cavalleria Rusticana), Charlotte (Werther) and The Witch (Hansel and Gretl). She was the winner of many regional vocal competitions including the Metropolitan Opera Competition. She has been the executive director of three New York City synagogues including CBST, the world's largest LGBT Jewish community, and is now CEO of One Spirit Learning Alliance, a training ground for spiritual leaders.
Kate Conroy (Director) is a director, curator, visual artist, and arts activist who trained at NYU-Tisch's Arts Politics graduate program with Karen Finley as adviser. She is the artistic director and founder of Venus Biennale. Conroy's work centers on the preservation and celebration of lesbian culture. Her visual art, petrie dish portraits of lesbian artists, are the basis of her surreal ethnography The Giles Findings: A Natural Herstory of Lesbeings, which debuted at Dixon Place and was reprised, in part, for SOHO20's Interference Program. Conroy directs both Bandwidth and Best Medicine at Dixon Place this year.
Barbara Raab (Co-Writer/Producer) is a Peabody-award winning network news senior producer and writer, a journalism educator, media grant maker and widely published contributor to publications and websites including NYTimes.com,Slate and Salon.
Tuesday, July 11 at 7:30pm
General Admission
$15 in advance
$18 at the door
Stu./Sen./idNYC
$12
Estimated Runtime
65 minutes
share £
Credits
Written by
Ilene Sameth & Barbara Raab
Adapted for the stage and directed by
Kate Conroy
Stage Manager
Violet Overn
Costumer
Gaby Cryan
Photo credit
Marcia Ciriello
Links