Cultural Education & Community Outreach (CECO)
Since 1999, DP has partnered with local schools, community centers and arts institutions to provide vital artistic, social, and intellectual development opportunities for senior citizens and students of all ages. Our CECO program offers free performances, workshops, space, and resources for artistic expression and the open exchange of ideas.
Participants and partners gain valuable access and insight into diverse creative approaches to making theater, dance, puppetry, spoken word, hip hop, visual art, film and music. CECO strengthens and extends DP's mission and diversity by providing a platform for fresh new voices, culturally inclusive creative approaches, and expanded relationships with community partners.
---
Youth Education
Dixon Place is proud to be a recipient of a Cultural After School Adventures grant, which facilitated significant growth for our community development from January to June of 2017, and allowed us to deliver a targeted suite of cultural education programming to the students of our long time partner New Design High School. Programming consisted of five courses and workshops, taught by a roster of teaching artists, including:
Slam Poetry with Kit Yan and Simone Wolff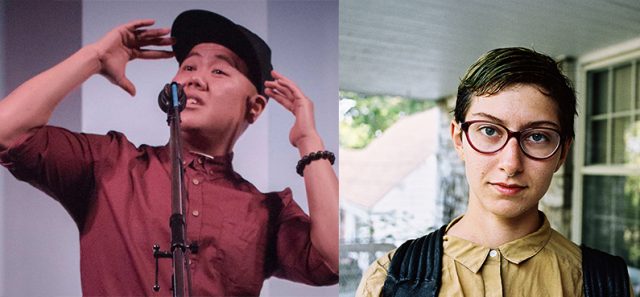 Yan is an Asian-American Brooklyn based artist who tours nationally and has been reviewed by New York Magazine, Hyphen, and Curve magazines. Wolff is Head Poetry Editor for the Nashville Review and is published in Split Lip, Finery, Inpatient Press, We're Here We're Queer, Coldfront, and The Subterranean Quarterly magazines.
Drawing from personal experiences, students explored expressive writing and spoken word to develop their creative voices through slam poetry.
ArtLab with Kerry Cox and Vanessa Vargas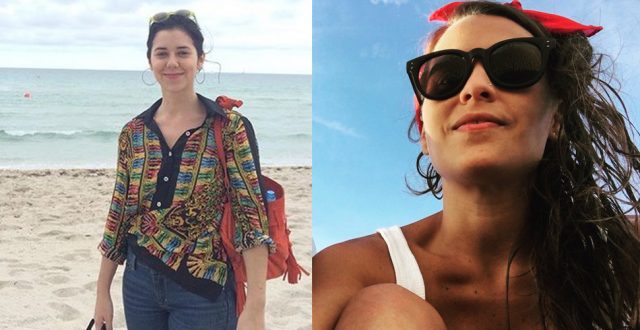 Cox works in video, painting, performance, fashion and sculpture and has exhibited and performed at Berkeley Museum of Art, Vanity Projects, Bruce High Quality Foundation, Duke, and MoMA. Vargas is a Venezuelan performer, teacher, and dancer, who currently performs with Rastro Dance Company, Mariangela López, and Danielle Russo, and has performed internationally at festivals and venues throughout Cuba, Costa Rica, Peru and the US.
Students explore imagination in an interactive and collaborative setting that combines dance with mixed media and design.
Contemporary Dance with Christopher Bell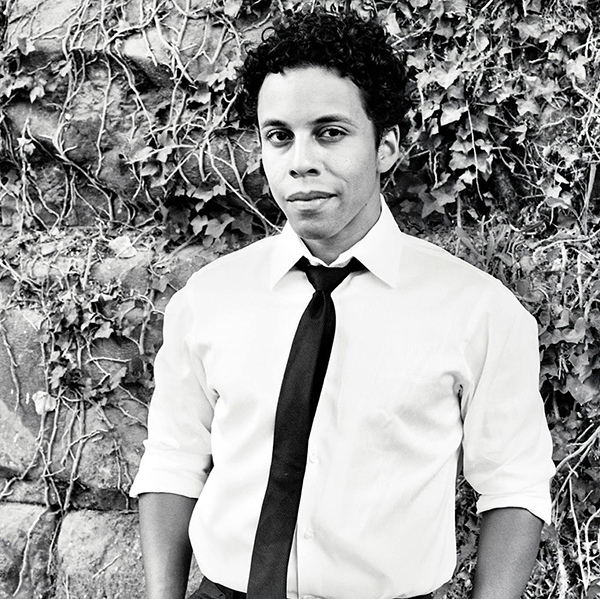 Bell is a professional dancer, choreographer, and teacher who has worked with Mark Dendy Projects, Eryc Taylor, Marquis Studios, and TADA! Youth Theatre.
Gestural choreography and expressive dance developed students' distinctive movement vocabulary and strengthened dance technique.
Hip-Hop Dance Workshop with Italy Welton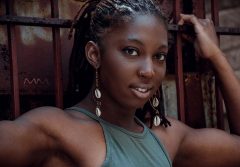 Italy Welton is an emerging dance artist based in Harlem, NY. She is a graduate of Coker College (SC) where she received a B.A. in Dance Education and Dance Performance and Choreography. She also trained at the Joffrey Ballet School in their Jazz and Contemporary program. She believes dancing is the transformational healing of our personal and collective traumas, and aspires to offer this gift through community art. She has also worked in arts-integrated programs as a Teaching Artist for various school systems and outreach organizations. Italy focuses on creating work that portrays the rawest layers of human experiences alongside other local dancers and musicians. Welton's passion led her to explore many avenues as an artist, educator, and advocate.
Expressive Movement Workshop with Aya Clarke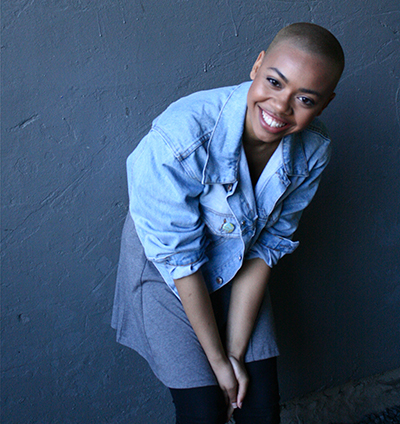 Aya is a certified Liquid Motion and pole instructor who specializes in movement as a cathartic healing modality. As a gender variant, queer, black femme bodied person from a working class community, she is dedicated to working with queer + people of color + trauma/ sexual assault survivors.
Our youth programming is supported, in part, by public funds from the NYC Department of Cultural Affairs in partnership with the City Council, with additional funding from the Cultural After School Adventures (CASA) Program, Andrew Mellon Foundation, Howard Gilman Foundation, and Individual Donors.
---
Senior Citizen Workshops
Dixon Place provides opportunities for artists from across disciplines to develop their craft, create new work and advance their careers. The vast majority of artists working at DP, and at most NYC venues, are in the 23-50 age range. By reaching out to seniors in our neighborhood, we strengthen our mission and the diversity of our artistic community by including voices rarely heard in the performance world.
Our senior programming serves individuals who would not otherwise have opportunities to create and perform original work in a collaborative theatre setting. Seniors engage in theatre, dance, music, puppetry, and writing sessions that foster an ensemble spirit and develop trust in themselves and each other. Improvisations, interviews and explorations are used to aid participants in discovering their voices and authoring new and compelling forms of performance.
Participant Ruth Reine wrote of the workshops, "They are by far the most fascinating, enjoyable and rewarding experiences… we get to use every ounce of creativity that we can muster up and get to know each other and appreciate what each other has to offer." Merle Levine said "I have learned, and am learning a lot." Lauren Blacklock wrote, "I am looking forward to many more Dixon Place drama workshop meetings here."  And Betty Samuels simply said, "I love it!"
Our CECO programming for Senior Citizens is annually supported by the NYC Department for the Aging; Manhattan Borough President Gale A. Brewer says "selection for [this] funding speaks volumes about both Dixon Place and the services that it provides."