2017 Artists in Residence
Timothy DuWhite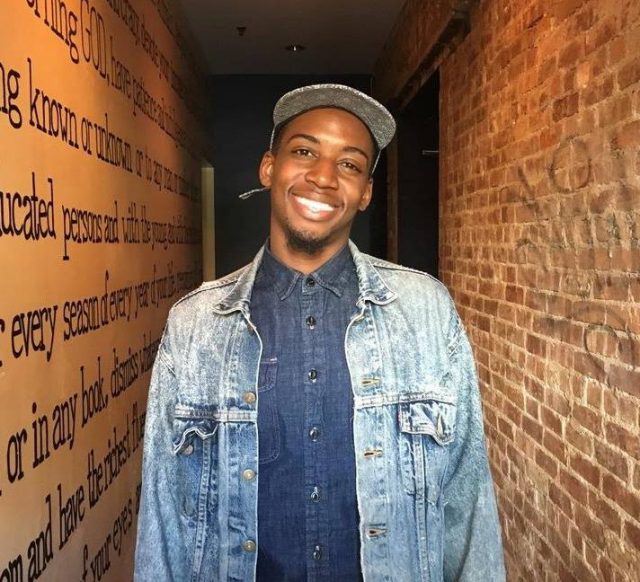 Timothy is the Program Manager at New York Writers Coalition, a non-profit dedicated to providing writing workshops to underserved communities, and much of his work is about being black, queer, HIV positive and having to either navigate or evade varying state apparatuses to remain alive. His writing has been featured at the United Nations/UNICEF, Apollo Theater, Nuyorican Poet's Cafe, La Mama Etc. and Dixon Place, and he has made appearances/ keynote speeches at San Diego State University, Columbia University, Oregon State University and Columbia College Chicago.
CB Goodman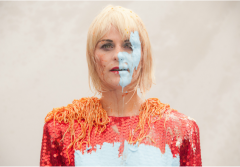 CB Goodman creates theatre and puppetry that incorporates disparate source materials and object manipulation, blurring the lines between truth, lies and theatricality. Her work has been presented at venues in Austin, New Orleans and NYC; and she has worked with such artists as Dan Hurlin, Tom Lee, David Neumann, Koryu Nishikawa V, and The Rude Mechanicals.
Taja Lindley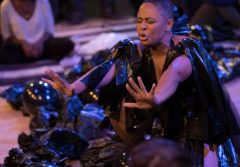 With movement, text, installation, ritual, and burlesque, Taja Lindley creates intimate, immersive performances concerned with freedom, healing and pleasure. During her residency, she is developing The Bag Lady Manifesta, a multi-media piece that repurposes discarded materials and invokes a living Sankofa preaching an urgent theology of memory.
Photo Credit: Eric Lippe
Candace Thompson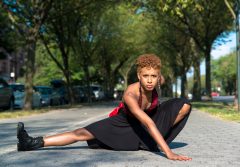 Originally from Trinidad and Tobago, Candace Thompson is a dancer/choreographer/cultural producer fluent in Modern, Contemporary, Caribbean, Afro-Diaspora and Soca Dance. Candace is the Artistic Director of ContempoCaribe and Founder Director of Dance Caribbean COLLECTIVE, an initiative to create platforms for Caribbean dance in NYC.
Photo Credit: Shoccara Marcus