Dixon Place Hosts:

Where Seagulls Scream and Breakers Roar

MATA Festival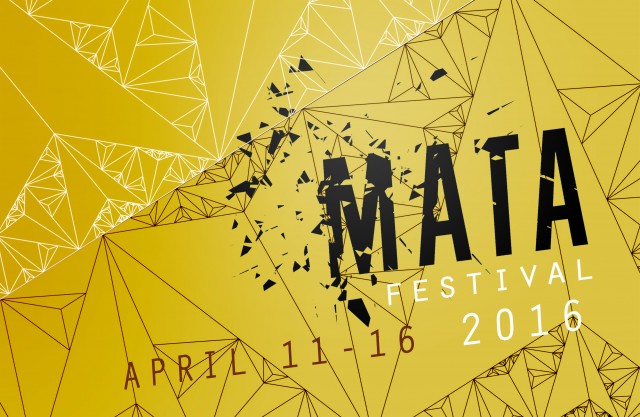 About This Show
Ensemble neoN returns to close the 2016 MATA Festival, alongside the Rhythm Method Quartet and other festival friends, in an evening of contradictions, games, and improvisation. Lula Romero's present/absent is reminiscent of free improvisation despite its complex notation, while Helen Papaioannou's Splinter (a MATA Commission) enfolds games and improvisations within a fixed form. José Manuel Serrano's Rosa de Paracelso plays with textures, while Edgar Guzmán's After tomorrow and Ophir Ilzetzki's Spotlight exist at the intersection of improvisation and fixed notation. Closing the program is Emma O'Halloran's Cages, an embrace of the joy of composing.
about the artists
MATA presents, supports, and commissions the music of young and emerging composers, regardless of their stylistic views or aesthetic inclinations. Founded by Philip Glass, Eleonor Sandresky, and Lisa Bielawa in 1996 as a way to showcase some of the many scores received each year by Mr. Glass, MATA has since developed into the world's most sought-after performance opportunity for young composers. Critically acclaimed and broadly respected, The New Yorker has hailed MATA as "the city's leading showcase for vital new music by emerging composers."
Based is Olso, Norway, Ensemble neoN was formed by Jan Martin Smørdal and Julian Skar in 2008 from as a modular group of musicians educated at the Norwegian Academy of Music. Comprised of nine musicians, two composers, and a conductor, neoN aims to present music at the highest level possible, focusing on Norwegian and international works. In addition to their dedication to the performance of newly-created works, neoN has also committed itself to present cross-genre projects straddling the popular and art-music worlds as well as interdisciplinary collaborations with visual artists, performing artists, and installation artists.
The Rhythm Method is the flexible string ensemble (duo/trio/quartet) project of Marina Kifferstein, Lavinia Pavlish (violins), Anne Lanzilotti (viola), and Meaghan Burke (cello). They have been described as "uncompromising and unreserved . . . intense, and sensuously gestural" and praised for their "impressive and gutsy programming" (examiner.com). Since their founding in 2014, the quartet has given soulful, spirited performances in New York, Paris, and Lucerne, and tackled works ranging from classics by Ligeti and Ravel to newer works/premieres by Leah Asher, Alyssa Weinberg, Andrew Norman, Scott Wollschleger, John Zorn, and other living composers, including members of the ensemble.
Saturday, Apr. 16 at 8PM
General Admission
$25
Students
$20
Estimated Runtime
120 minutes
share £
Credits
Featuring
Ensemble neoN
Rhythm Method Quartet with Alice Teyssier, Ryan Muncy
Photo Credit
Danielle Baskin
Links