Dixon Place Hosts:

Voices

A Bharatanatyam Solo by Srinidhi Raghavan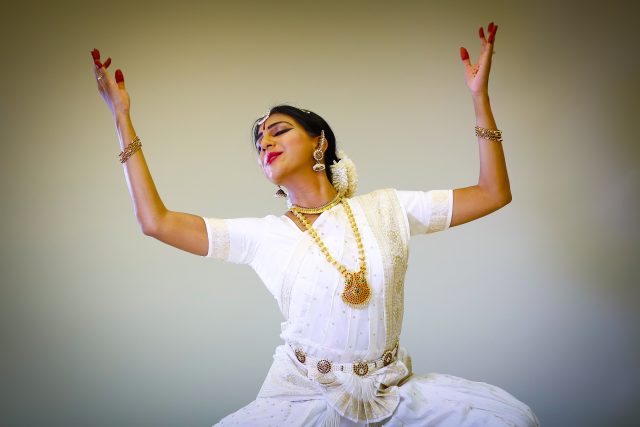 About This Show
Voices – they are everywhere. Sometimes they are whispers in the wind. At other times, they are cries from the heart, screaming the truth. And almost always, these voices call out to us and lead us down a path, often determining the course of our lives.
The characters we meet in Voices are struggling against a constant din to discern what is right for them. Some succeed and seek the truth while others succumb to fear and choose a path less honorable. We invite you to get to know these characters as they clamor to tell us their stories.
Come witness the show that premiered to a sold out audience in London last fall!
Sunday, February 12 at 4:00pm
 $20 adults; $15 for stu/sen
(Early bird special  till

Jan 12th, 2017

):
 $25 adults; $20 for stu/sen
(After Jan. 12th, 2017)
Estimated Runtime
120 minutes
share £
Credits
Concept and Choreography
Usha Raghavan and Srinidhi Raghavan