in the lounge

UNE PARISIENNE IN NEW YORK

Written by Jack Feldstein, Songs by Greta Gertler Gold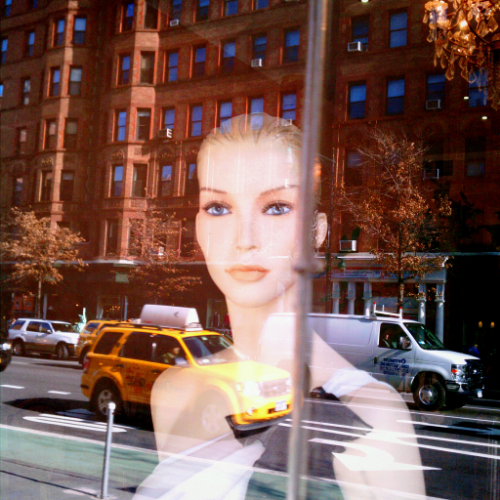 About This Show
A joyful ode celebrating all things French and New York City itself with 12 new exquisite songs in English and French. In this play with songs, Zoe, a Parisienne woman who suffers from 'tristesse' (sadness) comes to New York… and learns what the city has to teach her about happiness and herself.
about the artists
Jack Feldstein is an award-winning writer and neon animation filmmaker. His almost thirty neon animation films, including The Ecstasy of Gary Green, The Adventures of James Joyce and A Wondrous Film about Emma Brooks have screened worldwide from Lincoln Center and NY's Angelika Cinema to Rotterdam International Film Festival and Sydney International Film Festival. His neon animation films about scriptwriting, The Fantastical World of Scriptwriting and The Psychology of Scriptwriting have also been internationally acclaimed. His neon animations inspired top New York Fashion designer Norma Kamali to create neon fashion and together Feldstein and Kamali created 3D fashion films for NY Fashion Weeks 2011 and 2012. As a writer, his playscripts including A House Like Any Other and Three Months with Pook have won prizes in Australia, Britain and the USA.  His plays have been staged with many productions in Australia, New York and all over the USA. A production of Falling in Love with Mr Dellamort at THE SLIPPER ROOM was a recent foray into the astonishing world of musical theater, a genre about which he is now madly passionate. Originally from Australia, he lives in New York City and developed his plays at Workshop Theater in Midtown where he was an artist member.  His philosophy is "search for an interesting life".  For more information please see  http://en.wikipedia.org/wiki/Jack_Feldstein
Greta Gertler Gold is a Brooklyn-based composer, lyricist, performer and producer. She recently composed the music for, musically directed and performed in a musical adaptation of Shaun Tan's The Red Tree in collaboration with playwright, Hilary Bell, for National Theatre of Parramatta, Australia. In NYC, she was a composer in Ars Nova's Uncharted Program 2015-16 and César Alvarez's Polyphone Festival in Philadelphia in 2017, developing a new musical The Real Whisper with playwright Akin Salawu. In 2015 she was granted a residence at The Orchard with Stew (Passing Strange), to collaborate on their musical Anna Hit. In 2014, Greta was accepted into the BMI Lehman Engel Musical Theatre Workshop in NYC. Greta and playwright Alexandra Collier were awarded residencies to develop their musical Triplight at UCROSS Foundation (Wyoming), Rhinebeck Writers Retreat and SPACE at Ryder Farm in 2012-2013. Greta also leads orchestral pop band The Universal Thump with her husband, drummer-producer, Adam D Gold. In 2012, they released an 'epic art-rock' double eponymous album, and then a follow-up EP Walking the Cat which was recorded at Abbey Road Studios in 2015. Her songs have been featured on NPR's 'Song of the Day'. In her native land, she was awarded an Australia Council for the Arts Grant to tour in support of her 2007 album, Edible Restaurant. She is also a multi-platinum-selling, ARIA Award winning songwriter for other artists, having co-penned the hits, Blow Up the Pokies and Charlie #3 (performed by The Whitlams). Her songs have been performed at the Sydney Opera House by The Whitlams and the Sydney Symphony Orchestra, and featured in the score of musical Truth, Beauty and a Picture of You (Neil Gooding Productions in association with Hayes Theatre Co, Sydney 2014). Please visit gretagertlergold.com.
Michael Radi is a performer, composer, lyricist, librettist, vocal coach, and musical director. He has performed at several small regional theaters and was most recently seen at the Bristol Valley Theater. Michael's full-length musical theatre pieces, including his original musical "The King's Legacy" and a musical adaptation of "The Legend Of Sleepy Hollow," have been presented in NYC and elsewhere. Michael is in his seventh year as a vocal instructor, accompanist, and musical director at From Stage To Screen studio, where he teaches thirty private voice students. In addition, Michael vocal coaches and musical directs professionally in the city. http://www.michaelradi.com/ https://www.thekingslegacymusical.com/
Eléonore Biezunski is a singer, violinist from Paris and now living in NYC. She was trained in classical violin, klezmer music, Yiddish song and voice. She has collected Yiddish songs and melodies between Paris and New York, where she has founded or joined groups (Yerushe,  Lyubtshe, Shpilkes…), created shows or joined theater companies, to which she lends her voice and her bow and plays a little comedy (Cie La Courte Échelle; Der Lufteater; Cie 0,10). Her second album "Yerushe" came out in 2016, after "Zol zayn" in 2014. When she is not on stage, she teaches, and serves as Sound Archivist in the YIVO Sound Archive (NYC).
Friday, February 23, 2018 at 7:30pm
Estimated Runtime
60 minutes
share £
Credits
Writer/Director :
Jack Feldstein
Composer/Songwriter:
Greta Gertler Gold
Musical Directors:
Michael Radi & Greta Gertler Gold
Performers:
Eleonore Biezunski & Michael Radi
Violin:
Eleonore Biezunski
Keyboard:
Michael Radi