A Strictly-Limited Engagement of a New Work In-Progress

Turquoise

A new play by Deb Margolin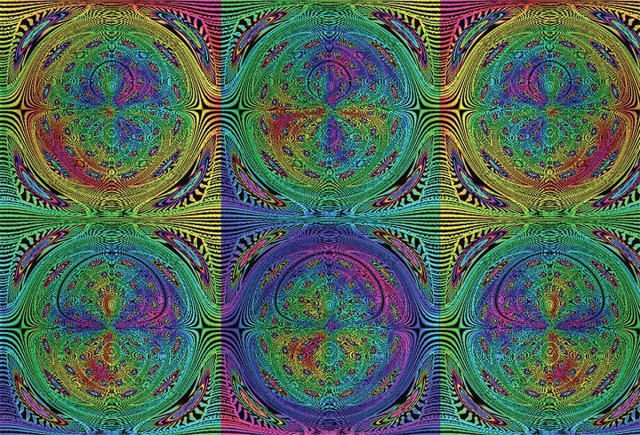 About This Show
TURQUOISE is a disruption-of-memory play. Exploring the interconnectedness of everything through disruption, this intergenerational comedy examines seven lives across a spectrum: a couple married 71 years; a middle-aged concert pianist with a brain injury and his loving day nurse; and two 15-year-old boys trying to figure their way through a timeless set of adolescent passions.
According to playwright Deb Margolin, "The central metaphor of the play is the postulation of the existence of the Higgs boson. Particle physicists have newly posited the presence of an energy field said to contain and hold together the entire universe . . . one which could not be proven to exist except through a disruption in it. I've read and researched quite a bit about the Higgs boson, and something about it seemed so true in regards to human existence . . . The disturbance is divine evidence of the connection.  The architectures of the universe, mystical though most still are, are evident in the simplest aspects of human composition, both physical and intellectual. TURQUOISE aims to explore aspects of this universe as they engrave themselves on the human spirit, in love, in death, in simple acts of memory and kindness."
Currently an Associate Professor in Yale University's undergraduate Theater Studies Program, it was important for Ms. Margolin to assemble a team that would create artistic opportunities for former Yale students, allowing them to work professionally with established artists. Director Charlie Polinger graduated in 2013 from Yale Theater Studies Program, and has staged Marina Keegan's Independents at the 2013 FringeNYC festival, as well as Matthew George's Cow Play. Cast members Alex Kramer and Richard Miron also graduated in 2013 from Yale. Stage Manager Shon Arieh-Lerer is a recent 2014 Yale Theater Studies graduate. These young artists join a company that also includes Jenny Allen (I Got Sick Then I Got Better), Edwin Lee Gibson (OBIE Award-winning actor from Will Power's The Seven, and Ms. Margolin's Three Seconds in the Key), Julia Pearlstein, Michael Irvin Pollard and Al Sutton.
About The Artist
Deb Margolin is a playwright, actor and past founding member of Split Britches Theater Company. She is the author of ten full-length solo performance pieces, which she has toured throughout the United States, and is the recipient of a 1999-2000 OBIE Award for Sustained Excellence of Performance. Deb's play O Wholly Night and Other Jewish Solecisms, a solo piece investigating the recondite and sexy nature of waiting for the Messiah, was commissioned by the Jewish Museum of New York. PS122 presented Deb's play Three Seconds in the Key, a meditation on illness, love, basketball and Yiddish, in a workshop production in NYC; the play was premiered under the auspices of New Georges at Baruch Performing Arts Center.  Deb's most recent solo piece, 8 STOPS, a comedy concerning the grief of endless compassion, premiered in April at the Kimmel Art Center in Philadelphia. Her play Imagining Madoff was nominated in 2012 for the Helen Hayes Award for Outstanding New Play in Washington, DC, and for the Eliot Norton Award for Outstanding Production for its New England debut at New Repertory Theater Company in Boston this past January. Deb has been artist in residence at Hampshire College and University of Hawaii and Zale writer-in-residence at Tulane University, and is currently an Associate Professor in Yale University's undergraduate Theater Studies Program. A book of Deb's performance pieces and plays, entitled Of All The Nerve: Deb Margolin SOLO, was published in 1999 by Cassell/Continuum Press. She was awarded the 2005 Richard H. Brodhead Prize for Teaching Excellence at Yale University, and the 2005 Kesselring Playwriting Prize. In 2008 she was honored to accept the Helen Merrill Distinguished Playwright Award, and is a proud member of New Dramatists. Deb lives in New Jersey, which she denies.
June 13, 14, 20 & 21 at 7:30pm
$17 in advance
$20 at the door
$15 students & seniors
Estimated Runtime
75 mins
share £
Credits
Written by
Deb Margolin
Directed by
Charlie Polinger
Music by
Amy Reich
Projection Design by
David Szlasa
Featuring
Jenny Allen
Edwin Lee Gibson
Alex Kramer
Richard Miron
Julia Pearlstein
Michael Irvin Pollard
& Al Sutton