TUBMAN
Lacresha Berry/BERRY&CO.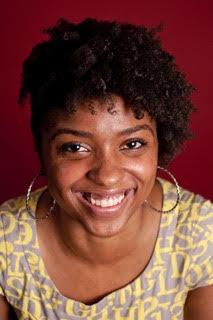 About This Show
This one woman show presents the story of Harriet Tubman reimagined as a young woman growing up in Harlem through a theatrical lens. Harriet Tubman is a heroine and American legend in her own right. This multi-displinary performance  will take the story of Harriet in the 19th century and places her in the 21st century, laced with the problems facing African-American youth all over the country. What would happen if a young woman like Harriet became a leader in this new world? Would her struggle be the same? Would she know her power?
about the artist
Lacresha Berry is a performer and teaching artist from Lexington, KY now residing in Queens. She is a proud graduate of the University of Kentucky where she received her B.A. in Theater.  She currently works as the musical director for BK Nation, a movement of people from all backgrounds that spark projects and campaigns, led by the people, for the people; where she curates the quarterly live music and culture sessions throughout the city. She is a regular host for the popular Inspired Word NYC Open Mic Series across the city. Berry recently released her album, "Daddy's Girl" on iTunes, Amazon, and CDBaby. She is currently performing in her one-woman show, BrownGirl. Bluegrass, an autobiographical story that examines the rarely documented cultural history of African-Americans in Kentucky through prose, poetry and song. Known for her soulfully, robust voice, belting and convulsing through each note, watching Lacresha is an Experience!
Monday, March 27 at 7:30pm
General Admission
$15 in advance
$18 at the door
Stu./Sen./idNYC
$12
Estimated Runtime
60 minutes
share £
Credits
Musical Director
John Robinson
Director
Dui Jarrod
Photo credit
Kamau Ware
Links