In the lounge

This Story Could Be Your Life

Max Reuben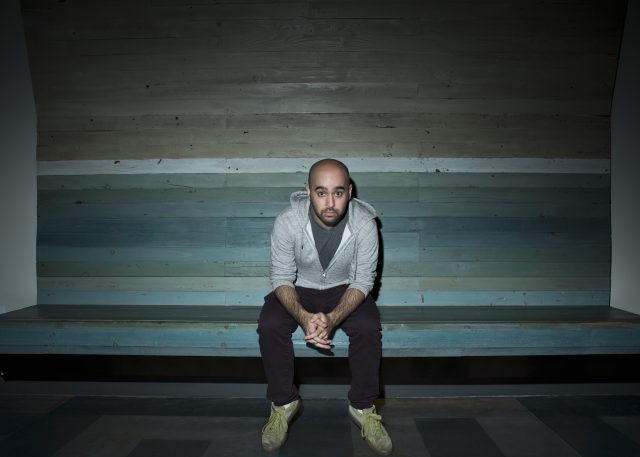 About This Show
A guy on stage stands in front of the audience and tells a story. It is a story about you, the person sitting there watching this show. From birth onward. It is made up of your stories, his stories, all the stories that have ever been told. It is true, earnest, and compelling. And almost completely improvised. As he weaves a narrative that is about all of us and none of us, we are consistently united by the things we both share and don't, and reminded that we aren't as alone in the universe as we sometimes feel.
about the artists
Max Reuben is a playwright, director, teacher, sometimes-actor, and founding member of AGGROCRAG – a Brooklyn-based theater company dedicated to creating original plays. His work has been seen at all kinds of venues, from Ars Nova to NYU to a cool apartment in Williamsburg, and he has worked with some of New York City's most exciting theater companies. He's a proud graduate of Playwrights Horizons Theater School, an undergraduate studio at NYU's Tisch School of the Arts.
Andrew Neisler is a Georgia-raised, Brooklyn-based theatre artist and director. Recent directing credits include Andrew Farmer's critically acclaimed The Gray Man (Pipeline Theatre Company), site- specific Mermaiden; or, the Monogamy (Spring Street Social Society), Boats And (Ars Nova), Streepshow: Episodes 1, 2, and 3 (Ars Nova and Dixon Place), Melancholy Play (Strasberg Institute), NY Times' Critics Pick Clown Bar (The Box), and Drama Desk nominated Charlatan (Ars Nova). He is currently under commission at Ars Nova developing Bull's Hollow, a trilogy of theatre and music, with frequent collaborators playwright Jaclyn Backhaus and composer Mike Brun. He has worked on new plays with Naked Angels, Primary Stages, New York Theatre Workshop, HERE Arts, The Lark, Ensemble Studio Theatre, University of the Arts, and more. He is a co-Founder and Creative Director of the non-profit arts incubation series Fresh Ground Pepper (www.fgpnyc.com) and a Teaching Artist at Playwrights Horizons Theatre School/NYU. He is an alumnus of the Ars Nova Directors' Troupe, the Soho Rep Writer/Director Lab and the Civilians' R&D Group. He was the 2014 Director-in-Residence at Ars Nova. He holds a BFA from the NYU's Tisch School of the Arts.
Wednesday, April 5 at 7:30pm
Estimated Runtime
45 minutes
share £
Credits
Featuring/Collaborators
Andrew Neisler
Photo credit
Michael Klein