In the lounge

This is Not a Monologue (About Spalding Gray)

Vinny Mraz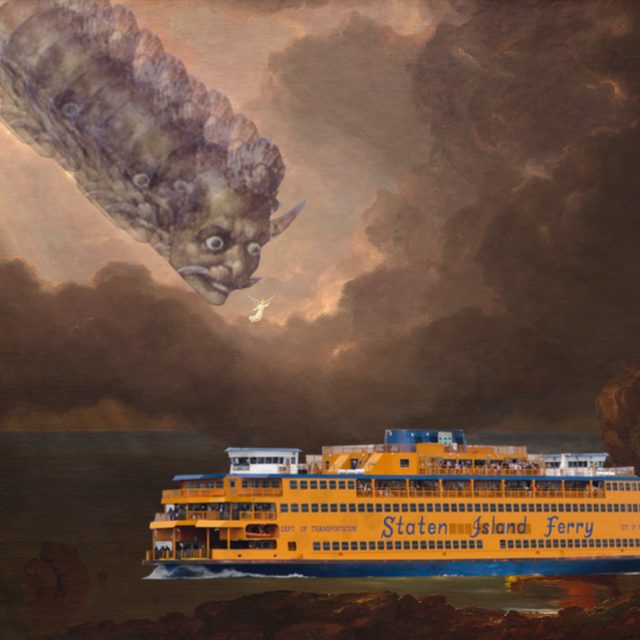 About This Show
A show on the Staten Island Ferry inside of a downtown theater about life, loss, and what happens after we die, This is Not a Monologue About Spalding Gray, is a personal examination of heroes and role models and how they shape our lives. As passengers on the ferry we all make the trip across the river, the ferryman as our guide to the other side, a chance to reunite with those who have left us and to say goodbye to those we leave behind.
about the artists
VINNY MRAZ  a playwright, teaching artist and theater maker in NYC.  His work has been seen at Dixon Place, Little Theater, the Dallas Solo Festival, The Secret Theater and Sarah Lawrence College. Previous projects as writer include Marsha and the Zoo Keeper at Dixon Place,White and Guilty at the Secret Theater, as scenic assistant Sunken Cathedral at La Mama ETC as part of the Prototype Festival and R+J+Zombiesat the New Ohio Theater both with Tom Lee. He has designed sets for Sarah Lawrence College and the Shake on the Lake Theater Festival. As performer he recently played Malvolio and Duke Orsino for the Shake on the Lake Theater Festival in Wyoming County, NY and in an original solo piece, The Escape Plan, at the Dallas Solo Festival.
Chris Carcione is a freelance director and theater artist. He believes in making theater that surprises, questions, investigates, and delights. He likes making site-specific, immersive, and experiential theatrical events. When singing and dancing is involved, he likes showgirls, and tap dancing most of all.
Monday, April 17 at 7:30pm
Estimated Runtime
40 minutes
share £
Credits
Featuring/Collaborators
Chris Carcione