The White Stag Quadrilogy
On The Rocks Theatre Company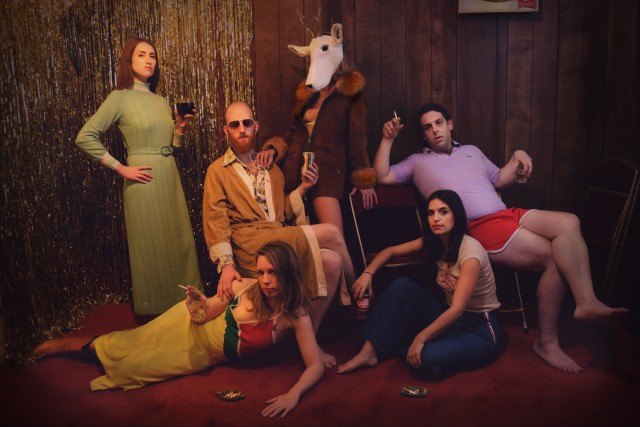 About This Show
In the land of impossible plots, Jerry Wolfert became a genre unto himself: war vet turned occult priest turned self-published novelist turned pariah. With his ex-wife and a hodgepodge of other old pals in supporting roles, surprises arise when the most hated man in Hollywood reinvents himself as a filmmaker.
Known for bringing lovable idiots to the stage, this notorious company tells the untold, fictional story behind the making of Wolfert's never-before-seen, 4-part cinematic triumph The White Stag Quadrilogy. Watch as the dark prince of cinema and celebrity moves into the ranks of the mythic.
About the artists
On The Rocks is a NY based theatre company, co-founded by Dakota Rose and Christopher Ford on the Island of Catalina. Selected OTR credits include Marat/Sade at The Robert Moss Theater, McBeth at The Connelly Theater, the fabled West Coast workshops of Bertolt Brecht & Kurt Weill's The Rise and Fall of the City of Mahagonny, and the 2015 premiere of Wolfert at Dixon Place.

Chloe Kernaghan works primarily in theatre & film. Her work has been put up at MoMA's PS 1 VW Dome, BAM Fischer Theatre, Abrons Art Center, Gene Frankel Theater, film festivals around the world & many a YouTube/Vimeo channel. She's worked on pretty much every production On The Rocks has ever created.
Andrew R. Butler* is a performer, writer & composer. With OTR: McBETH (The Connelly), WOLFERT (Dixon Place); at Dixon Place: WAR LESBIAN, These Robes/Those Robes (harunalee theater co.). Andrew's other credits include FUTURITY (Ars Nova/Soho Rep), Folk Wandering, Political Subversities (Joe's Pub, Ars Nova), Plum de Force, TROIKA (Bushwick Starr/harunalee), BYUIOO (Pipeline Theater Co.), Comfort Dogs (JACK), Dracula, Or The Undead (Williamstown Theater Festival), Rags Parkland (Ars Nova, JACK), Obskene (HERE/The Talking Band), Confessions from a Cockroach, The Old Boat Goddess (The Mettawee River Theatre Company). Co-founder of experimental theater company harunalee. BFA:NYU:ETW.

Rebeca Miller* is thrilled to be reuniting with OTR, after appearing in Wolfert & McBeth. Regional: Noises Off (Repertory Theatre of St. Louis), As You Like It (Cincinnati Playhouse). Touring: Charlotte's Web (Theatreworks USA), The Tempest (Hampton Shakespeare Festival). New York: The King's Whore (Walkerspace), The Battle of Spanktown (NY Fringe Festival). She has collaborated with New York Shakespeare Exchange, The Box Collective, Everyday Inferno; & developed new work at EST, Columbia University, & LaGuardia College. Rebeca has appeared in many short films, & is currently starring in the award winning web-series The Chanticleer. NYU: BFA.
Derek Smith is a performer-thing & daytime Office Manager from California. Select theater: On the Rocks' WOLFERT, Harunalee's War Lesbian (Dixon Place), Oedipus Rex XX/XY (La Mama). Solo work: LEE BULIAY… and THE MUSIC MONICA: CRUSHES, CRUISING & A CONSPIRACY, which is in progress. He really likes oversharing personal experiences into microphones & then singing into those microphones, mostly at queer bars in Brooklyn & various curated shows at places like The P.I.T., Panoply Performance Lab, UCB, Dixon Place & Ars Nova.
Michelle Uranowitz is thrilled to reprise her role as Michele in On The Rock's Theatre Company's production of White Stag Quadrilogy. She received her BFA in Drama from NYU's Tisch School of the Arts, where she currently teaches the Williamson Technique in Movement for actors. She is a Brooklyn Based actor, writer & teaching artist for the Stage Theatre School.
Jaime Wright is a Brooklyn-based nightmare. She is also a performer, a poet & has moonlighted as a  ''curator.'' She founded the pop-up performance collective, Carroll Simmons, with Toronto-based food critic, David Bernstein in 2013. Her queer feminist work has been met with reviews such as ''misogyny is dead! Get off tumblr!'' & ''part of the problem.'' Frequent collaborators who she also calls friends include Chris Tyler, Derek Smith, Alex Rodabaugh, and Tessa Skara.
Equity Approved Showcase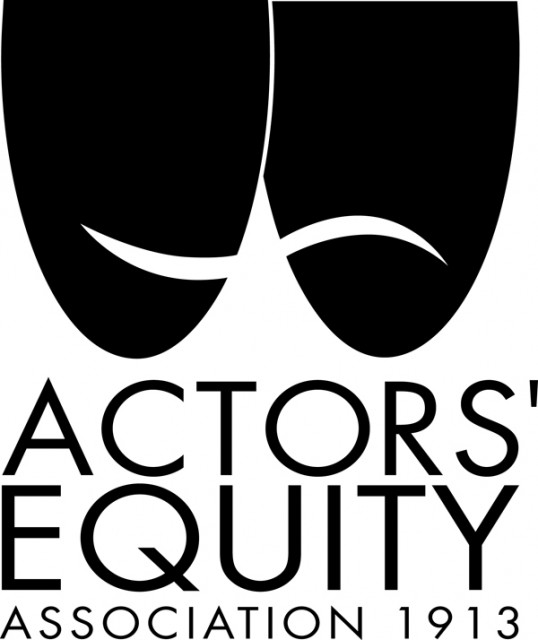 Fridays and Saturdays, February 12, 13, 19, 20, 26, 27 at 7:30pm
General Admission
$15 in advance
$18 at the door
Students / Seniors
$12
Estimated Runtime
90 minutes
share £
Credits
Written by
Christopher Ford & Dakota Rose
Directed by
Dakota Rose
Choreographed by
Chloe Kernaghan
Designed by
Christopher Ford & Dakota Rose
Featuring:
Andrew R. Butler*, Rebeca Miller*, Derek Smith, Michelle Uranowitz & Jaime Wright
*Actors appearing courtesy of Actors' Equity Association
Photo credit
On The Rocks
Links