PEN World Voices Festival of International Literature

The Radical Act of Drawing a Life

With Sandrine Revel, Sabrina Jones, Gabrielle Bell & Marcelino Truong. Moderated by Meg Lemke.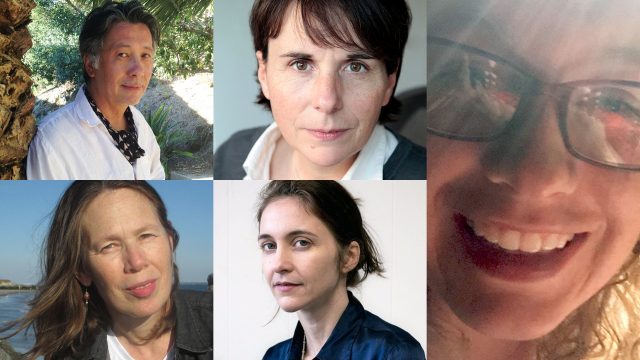 About This Show
Drawing a life can be a radical act if you are a woman, an immigrant, or anyone whose experience exists outside of patriarchal norms. With renowned graphic artists Sandrine Revel (France), Sabrina Jones (U.S.), Gabrielle Bell (U.S.) and Marcelino Truong (France/Vietnam). Moderated by Meg Lemke.
about the panalists
Marcelino Truong is the author of Such a Lovely Little War and Saigon Calling. The son of a Vietnamese diplomat, he spent the early years of the war in Saigon. He later attended London's French Lycee, and then moved to Paris where he earned degrees in law at the Paris Institute of Political Studies and English literature at the Sorbonne.
Sandrine Revel is a prolific French creator of graphic novels and children's books. She just released Glenn Gould at NBM, which won her the French Artémisia award which recognizes female comics creators.
Sabrina Jones is a comic-book artist, writer, and editor who began her career with the activist art collective Carnival Knowledge, and alternative comics World War 3 Illustrated and Girltalk. Her books Race to Incarcerate and Isadora Duncan were named Great Graphic Novels by YALSA. Jones is also the author and illustrator of Our Lady of Birth Control. She lives in New York City.
Gabrielle Bell's work has been published in Best American Comics and the Yale Anthology of Graphic Fiction. Bell's graphic novel, The Voyeurs, was named one of the best books of the year by Publishers Weekly and The Atlantic. In 2008, her short story "Cecil and Jordan in New York" was adapted into a film by Michel Gondry. Her graphic memoir, Everything Is Flammable, will be published in April 2017.
Meg Lemke is the Editor-in- Chief of MUTHA Magazine, guest edits at the Illustrated PEN series (PEN America), and chairs the comics committee at the Brooklyn Book Festival. She's published in The Paris Review, The Seattle Review, The Atlanta Review, The Good Mother Myth blog, and Seleni, among others. She lives in Brooklyn. Find her also @meglemke.
Saturday, May 6 at 4pm
Estimated Runtime
90 minutes
share £
Credits
Photo Credit:
Steve Stern (for Sabrina)
Jordan Guile (for Gabrielle)
Meg Lemke (for Meg)
Links