In the lounge

THE KNICKERBOCKER SYNDICATE

ArtBlck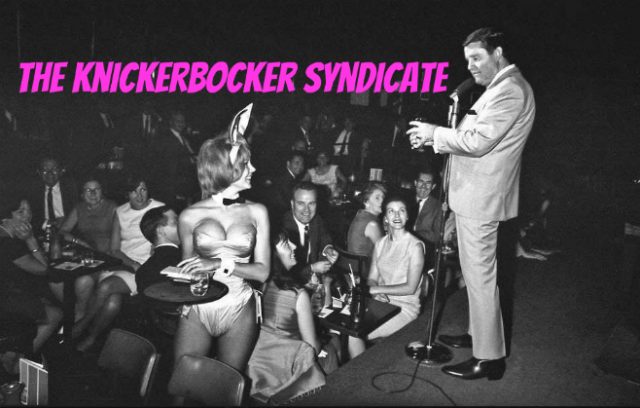 About This Show
The Knickerbocker Syndicate is a compilation of written works by Madeleine Mermall, John McCauley, Nancy Pop, Ivan Martinez, and Matt Dischner. Come join us for an evening of readings and debauchery while we read our latest works for you!
about the artists
Nancy Pop is an actress, writer, producer, and media personality based in New York. She is a recent graduate of Marymount Manhattan College, where she studied both Theater Performance and Playwriting. Pop is also the Co-Founder of ArtBlck, an online rolodex of up-and-coming NYC-based filmmakers and writers that hosts pop up events such as The Knickerbocker Syndicate throughout Brooklyn and Manhattan.
Madeleine Mermall has been an avid writer since a very young age, nurturing her passion for fiction and poetry through out the years. At 18, Madeleine was the recipient of the National Scholastic Youth Competition's Silver Key Award for short story and poetry. An honors graduate from NYU with a B.A. in Art History and Creative Writing, Madeleine partook in an intensive study in Paris, studying under Myla Goldberg. Madeleine has continued to pursue the craft by co-leading a bi-weekly writer's workshop and writing on her own time.
John McCauley Buffalo born Wake Forest graduate John McCauley is currently in the GSAS at NYU.  He is a nature loving night owl who enjoys philosophy, poetry, and creative non-fiction.
Ivan Martinez Into his fifth year in the US, Ivan Martinez seems to miss home or something, because he always writes historic fiction set in Argentina's dirty war during the 1970's.
Matt Dischner A medievalist by nature and poet by force of habit, Matt Dischner has been writing creatively since high school.  Currently he works as the Senior Editor for Poetry at Anamesa Journal and is finishing his Master's at NYU.
Monday, March 20 at 7:30pm
Estimated Runtime
45 minutes
share £
Credits
Featuring/Collaborators
MADELEINE MERMALL
JOHN MCCAULEY
NANCY POP
IVAN MARTINEZ
MATT DISCHNER
Links