The Iron Mule Short Comedy Film Festival
Co-hosted by Jay Stern & Victor Varnado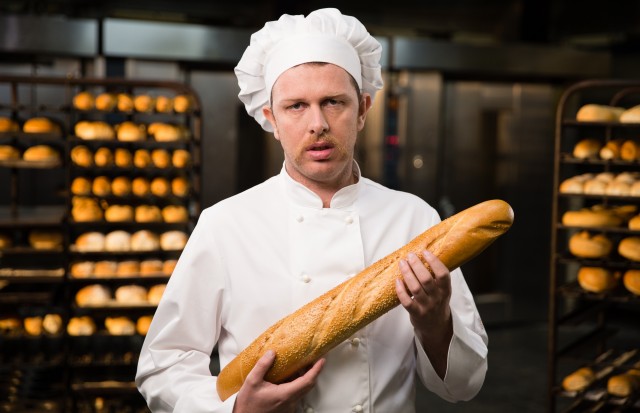 About This Show
The Iron Mule is New York's longest-running short comedy film festival, screening monthly since April 2002. Before they were famous, Stephen Colbert, Dan Harmon, Aziz Ansari, Lena Dunham, Seth MacFarlane, Abbi Jacobson & Ilana Glazer showed their films at the Iron Mule. But we don't care about famous names — the Iron Mule is a fun, accessible festival, where filmmakers & film fans can meet & mingle. The festival is hosted by filmmaker Jay Stern and filmmaker/comedian Victor Varnado.

June's guest judge will be announced prior to the event.

Featured Films
Cancelled — Written by Rob Asaro, directed by Francisco Escobar
A man realizes his entire life is an elaborate TV show when his reality crumbles before him.
Rent Money — Written and directed by Harrison Carr
Stu is unknowingly lured by his cousin into a home burglary. A few ragtag cohorts have been staking out the place, and don't believe anyone is home…
White Privilege Frankenstein — Written by Chris Carfizzi, directed by Ken Dashow & Chris Carfizzi
When an angry mob comes for Frankenstein's Monster, Victor Frankenstein must find a way to get him off the hook.
Passing History — Written by Joss Moss Levinson & Stephen Levinson,directed by Joss Moss Levinson
When Jessica discovers she's failing history, it seems all hope is lost. But thanks to a magical object that let's the characters from books come alive, she'll learn absolutely nothing at all.
Baked Fresh Daily — Written & directed by Benjamin Leo Bryan
A frustrated actor embarks on a triumphant journey to escape the hollow world of advertising and find his true calling.
Clean Break — Written & directed by Tim Butcher
It's about time Ben and Elle split. If only they could agree who's breaking up with who.
About the Artists
Jay Stern has directed and produced over 30 short films & directed over 20 theater productions. Jay's first feature film The Changeling opened in NYC in 2007. His second & third features, Spirit Cabinet & The Adventures of Paul and Marian are currently seeking distribution. Jay is a founding member of the World Wide Lab, a collective of international theater directors dedicated to creating director-collaborative work. He most recently co-artistic directed this year's lab on the island of Syros in Greece.
Victor Varnado is a writer/director/actor/comedian who just can't get enough slashes in his description. As a comedian, Victor has appeared on Conan O'Brien, Jimmy Kimmel Live!, HBO & Comedy Central. As a filmmaker, Victor has been a gun-for-hire script doctor & has worked on films for Disney, Lion's Gate & independent film companies. Acting, What?! Sure Victor can act. He has appeared in some of the worst Hollywood films ever made with Eddie Murphy & Arnold Schwarzenegger, as well as some interesting independent films with people like David Carradine.
Wednesday, June 1 at 7:30pm
General Admission
$15 in advance
$18 at the door
Students/Seniors/idNYC
$12
Estimated Runtime
90 Minutes
share £
Credits
Co-hosted by
Jay Stern & Victor Varnado
PHOTO CREDIT
Benjamin Leo Bryan
Links