In the lounge

The Disintegrations Book Launch Party and Reading

Featuring Alistair McCartney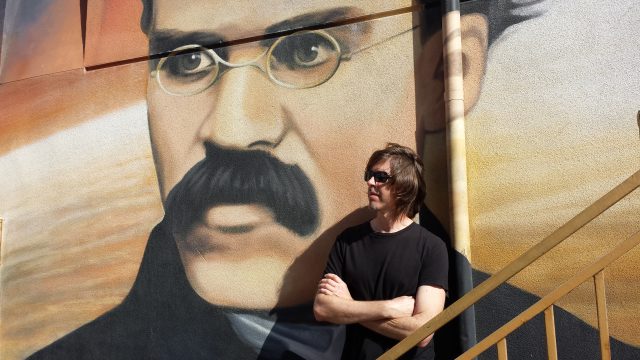 About This event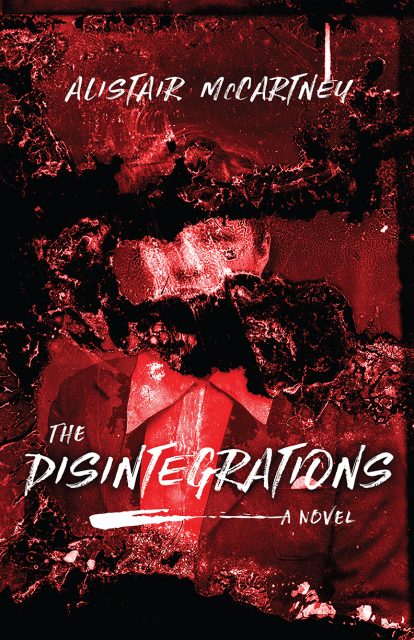 Come to the book party and reading of Alistair McCartney's new novel The Disintegrations (University of Wisconsin Press). "I know nothing about death, absolutely nothing," asserts the narrator of this inventive autobiographical novel. Yet he can't stop thinking about it. Detached from life in Los Angeles and his past in Australia, uncomfortable around other humans, he researches death on the Internet; mulls over distant and intimate stories of suicides, serial killers, and "natural deaths"; and wanders about LA's Holy Cross Cemetery. He's looking for answers, all the while formulating his own disquieting philosophies.  Wry yet somber, astringent yet tender, The Disintegrations confronts both the impossibility of understanding death and the timeless longing for immortality.
Advance Praise for The Disintegrations
''Engrossing and reverent, The Disintegrations strangles death. A philosophy of the concrete and a reckoning of the ethereal, this novel dreams of all that has become lost in a world of remainders. We who remain may not find relief, but it leaves us dazzled and astonished and brutally satisfied with a gratitude for living.''—Lily Hoang, author of A Bestiary
''A book that takes possession of you right from the opening and will not let you go. Challenging and gripping, a rumination on death and memory that speaks eloquently to our sense of loss, both personal and communal. The writing is exquisite. In the best possible sense, I know this book will haunt me for the longest time''—Christos Tsiolkas, author of Barracuda
Learn more about the book and author here: http://www.alistairmccartney.com/
about the author
Alistair McCartney is the author of The Disintegrations: a Novel (University of Wisconsin Press, forthcoming FALL, 2017). The story of a man obsessed with death, the novel blurs the line between fiction and nonfiction, story and eulogy, poetry and obituary. His first novel, The End of the World Book (University of Wisconsin Press, 2008) took Rimbaud's method of systematic derangement and applied it to the form of the encyclopedia. TEOTWB was a finalist for the PEN USA Fiction Award 2009 and the Publishing Triangle's Edmund White Debut Fiction Award 2009, and was in Seattle Times Best Ten Books of 2008. McCartney's writing has also appeared in Fence, Animal Shelter (Semiotexte), Bloom, Lies/Isles, Gertrude, Crush Fanzine, 1913, James White Review, Scott Heim's The First Time I Heard series, Karen Finley's Aroused, and other journals and anthologies. Born in Perth, Western Australia, he lives in Venice, California with his husband Tim Miller.  He teaches fiction in Antioch University's MFA in Creative Writing Program, and also oversees AULA's undergraduate creative writing concentration.
Saturday, October 21, 2017 at 9pm
Estimated Runtime
30 minutes
share £