The Daerie Queene
Mashpea Avenue Productions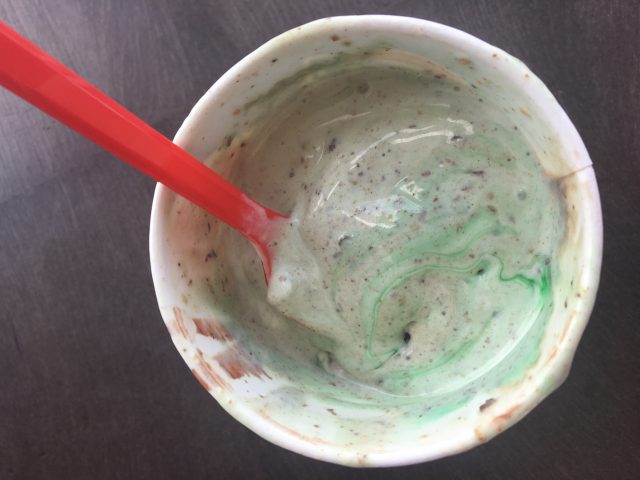 About This Show
Hours after their father passes away, Cara Sullivan and her flaky brother, Pete, try to navigate the uncharted task of planning their father's funeral. Along the way they are met by an unruly cast of characters that you only find upon returning home: the ex-lover, the hot Tinder date, and the overly optimistic funeral director. With each farcical step toward the final resting place, Cara and Pete struggle to honor their father without putting the last nail in the coffin of their tenuous relationship. As each character deals with loss in their own way, The Daerie Queen explores the hilarity in grief and promises to keep the audience laughing to the end.
about the artist
Savannah Hankinson (Writer/Director) is thrilled to be working with Dixon Place again. In 2015, she performed her one-woman show The Dame in The Lounge at Dixon Place.  A recent MA Acting graduate from Drama Centre London, Savannah spent 2016 living and acting in London and Moscow. Prior to receiving her MA, Savannah worked as Nancy Meyers' (It's Complicated, Something's Gotta Give) assistant on The Intern. Favorite roles include: Yelena (Uncle Vanya), The Bawd (Pericles), Anna (The Baltimore Waltz). She received her BA from Princeton University. Many thanks and love to her family; remembering little lu.
James Cougar Canfield is NYC based actor with an MFA in Acting from East 15 Acting School in Greater London. His original play, Ladies in Waiting: The Judgement of Henry VIII, in which he starred as the Tudor king, has performed throughout the United States and U.K., winning the Hollywood Fringe International Award in 2017. Canfield's other recent stage credits include The Polar Express (Warner Bros/Event Energizers), And Then There Were None (Judson Theatre Company), and Romeo and Juliet (EMIT). Canfield will also appear on upcoming episodes of Pandora's Box: Unleashing Evil and Deadliest Decade on Discovery ID. Twitter: @james_cougar
Zoë Laiz most recently gained critical acclaim for her portrayal of Amanda in Amy Herzog's 4000 Miles at Shakespeare & Company. Other select credits include Twelfth Night (Olivia; S&Co), The Emperor of the Moon (Bellemante; S&Co), and Top Girls (Angie; Stella Adler Studio). Zoë is a graduate of the Stella Adler Studio of Acting. www.zoelaiz.com
Sarah Paton is a New York actor and recent graduate from The A.R.T. Institute at Harvard University. Dixon Place: The Hummm. Regional: Juliet in Romeo and Juliet (The Shakespeare Theater of NJ NSE) and Masha in Three Sisters (Moscow Art Theater School). sarahpaton.com
Doron JePaul is a New York based actor, singer and writer. He recently graduated from the NYU Grad Acting program in May 2017. His recent credits include: Good Men Wanted with Jaki Bradley and Kevin Armento (NYSAF) and Fortress of Solitude with Michael Friedman, Itmar Moses and Daniel Aukin and The Cherry Orchard with Lucie Tiberghien. He has developed and presented work with Williamstown Theatre Festival, The Guthrie Experience, among others.
Friday, October 27, 2017 at 7:30pm
General Admission
$15 in advance
$18 at the door
Stu./Sen./idNYC
$12
Estimated Runtime
45 minutes
share £
Credits
Writer/Director/Performer:
Savannah Hankinson
Performer:
James Cougar Canfild, Zoë Laiz, Sarah Paton, Doron JePaul
MORE COLLABORATORS TO BE CONFIRMED
*Actors appearing courtesy of Actors' Equity Association
Links