The Commercially Unviable Queer Trash Theatre Cycle
Written by Kev Berry & Directed by Charles Quittner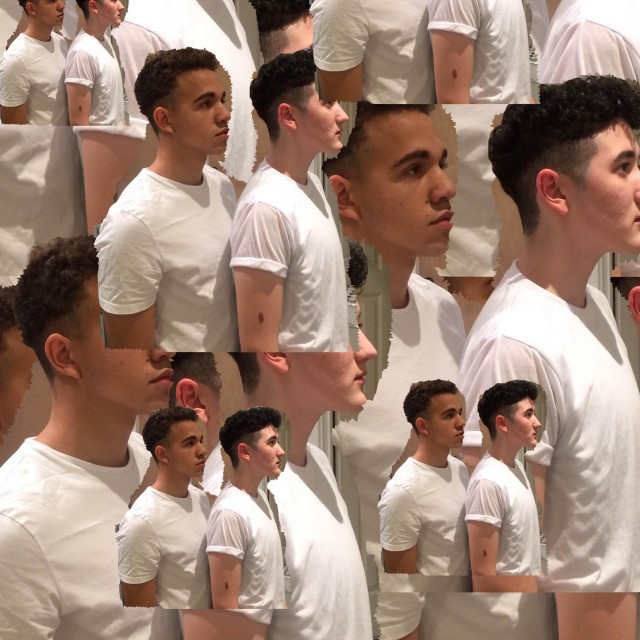 About This Show
An anthropomorphized tomato named Taissa, a barefoot Contessa, and the gaytriarchy walk into a bar, and drunkenly stumble out a few hours later with a vaguely clearer idea of what it means to be queer in America today. Playwright Kev Berry has created an extremely bizarre universe in this evening of one act plays where cats with dysentery and wine moms coexist in comfort. Join in questioning the sanctity of marriage at The Commercially Unviable Queer Trash Theatre Cycle.
About the Artists
Kev Berry is a New York-based theatre maker. His plays include Nora Goes 2 Space, Motherfuck*r! (3LD, December 2016), (i heard) ANNA KARENINA (wanks w/ a toothbrush) (The Tank), The Charlie Brown Turkey Lurkey Brechtian Queer Thanksgiving Special (TinyRhino), and the forthcoming Seagúll, or Homogeneous Gays of the Fire Island Pines Caw Like the Albatross Yaaas and Scarecrow Tin Man Lion. He is the Development + Communications + Artistic Associate at 3-Legged Dog and a 2016 Artist-in-Residence at The Tank.
Charles Quittner's work has played to packed houses, backyards, rooftops, and an occult bookstore. Theatre direction: Bottom of the Scrum (Budge, Dixon Place), Medea (Durang & Wasserstein, Primary Stages Studios), Medea (Euripides, Envelope Ensemble), and Wonder of the World (Lindsey Abaire, Marymount Manhattan College). Music video direction: Billy Lloyd's ''One Day'' & ''Longing'' and Prairie Empire's ''Circles.'' He has produced shows and readings for his myth-focused company, Envelope Ensemble as well as The Tank, Theatre Now, Theater Plastique, and Third Space. He has assisted productions at Soho Rep, Abrons Art Center, The Bushwick Starr, HERE Arts, Beth Morrison Projects, Theatre for a New Audience, Public Works, and Primary Stages. He has a BA in Theatre Studies from Marymount Manhattan College.
Thursday, July 28 at 7:30pm

General Admission

$15 in advance
$18 at the door
Students/Seniors/idNYC

$12
Estimated Runtime
80 minutes
share £
Credits
Written by
Kev Berry
Directed by
Charles Quittner
Stage managed by
Anne Ciarlone
Sound designed by
Ryan Thibeault
Featuring performances by
Matthew Hardy
Dillon Heape
Chris Ignacio
Alexander Paris
Brian Reager
Yael Rizowy
Rebecca Nell Robertson
Morgan Sullivan
Ryan Szelong
Colin Waitt
Magen Ashley Young
Photo credit
Charles Quittner
Links