In the lounge

Technology and Bones

Alix Tucou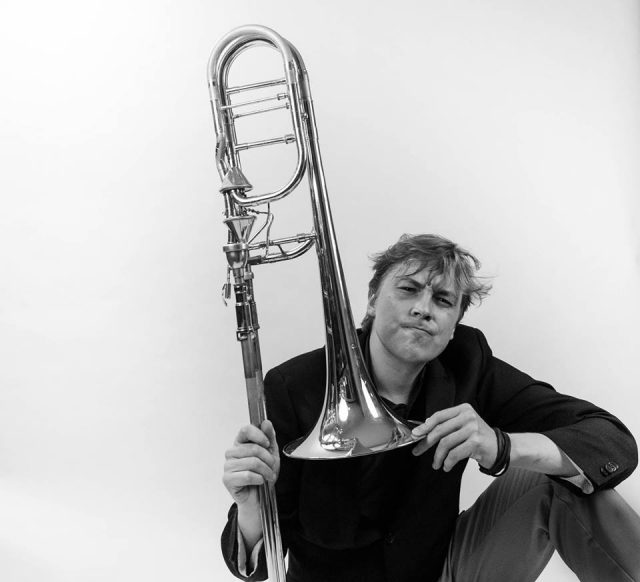 About This Show
With interactions between a mixed track of endangered (or disappearing sounds from the industrial society) and Bass-Trombone improvisation this project asks questions about the evolution of humanity and its perception of the world through the musical journey in a digital music environment.
about the artist
After spending 15 years based in France, playing and touring in almost 20 countries with his Bass Trombone in whatever styles he was asked to play (from Classical and Contemporary Music to Progressive Metal, Electronic Music and Street Art performances), Alix has moved to the North American continent.
Most recently he spent one year in Montreal Canada where he developped his taste for Jazz Music and improvisation, and now finds himself in New York where he can fully embrace his improvisatory and experimental musical practices and experiences as a performing freelancer.
Thanks to www.workwithsounds.eu who has been a big influence and made it possible.
Saturday, February 25 at 7:30pm
Estimated Runtime
40 minutes
share £
Credits
conception and production by Alix Tucou
Photo credit:
Withney George
Links