International Human Rights Art Festival

Film: Sultan and the Saint

Sultan and the Saint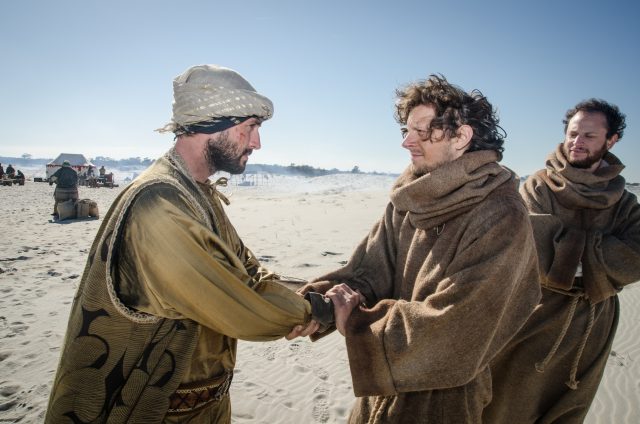 About This Show
Sultan and the Saint: Unity Production Foundation's latest film explores the lost story of two men of faith, St. Francis of Assisi and, the Sultan of Egypt, and their meeting on a bloody battlefield during the period of Christian-Muslim conflict known as the Crusades.
The mission of Unity Productions Foundation (UPF) is to counter bigotry and create peace through the media. Their films are part of long-term educational campaigns aimed at increasing understanding among people of different faiths and cultures, especially among Muslims and other faiths.  UPF films have been viewed by an estimated 150 million people worldwide and have won dozens of national and international awards.
About the Festival
Dixon Place and the Institute of Prophetic Activist Art present: The International Human Rights Art Festival, produced, March 3-5, 2017 at Dixon Place. This is the first human rights art festival in the long and vibrant history of New York City's cultural scene. The Festival is produced by Tom Block, long-time artist-activist, author of Prophetic Activist Art: Handbook for a Spiritual Revolution, and founder of the Institute of Prophetic Activist Art, an art-activist incubator housed at Dixon Place. Playwright and Director Julia Levine is the Assistant Producer.
The 2017 Festival will involve more than 70 artists presenting 40+ advocacy art events over the weekend, including theatre, visual art, music, dance, installations, workshops, panels, performance, films and KidsFest, to introduce children to the importance of art-advocacy work through hands-on activities. Join us for a weekend of art, advocacy, and celebration, with a happy hour featuring tasty human-rights themed concoctions, human rights trivia, prizes, t-shirts and much more.
video trailer
Saturday, March 4 at 8:30pm
General Admission
$5 in advance
$10 at the door
Estimated Runtime
60 minutes
share £
Links