in the lounge

Show & Tale: Passed & Present* (HIV & AIDS Edition)

Thingtide Show & Tale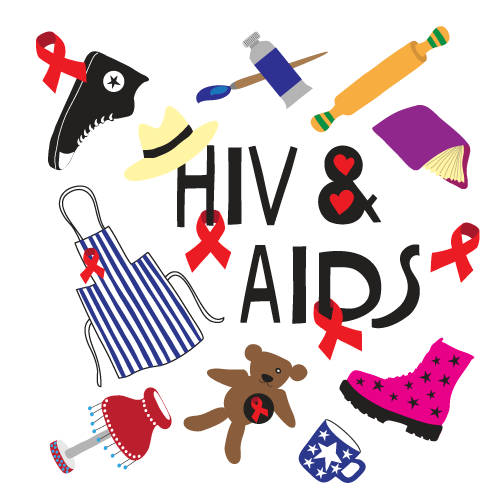 About This Show
We haven't all lost a loved one to this disease, but it has touched so many of our lives in one way or another. We invite attendees to bring an object or photo of importance to them as it relates to their past or present experience with HIV and AIDS.Do you have photos of the March on Washington or pieces of the AIDS Quilt? What about ACT-UP fliers, programs, or newspaper clippings? Any meeting notes, poems, stories, or songs?  World AIDS Day not only enables us to remember those who have died, but it also helps us to raise awareness and show support for those living HIV+ lives. Show & Tale is Antiques Roadshow meets The Moth. It's your favorite Pinterest board come to life! Everyone is welcome to contribute a 3-minute something. No judges, no prizes, no competition. And no need to practice! Just show your object and share its tale. Just want to show up and listen? Awesome! Observers are always welcome.
about the hosts
Martie McNabb is a personal historian/visual story-sharer and founder of Memories Out of the Box and Thingtide Show & Tale. Thingtide Show & Tale is an international creative marketing platform that pays licensees to market their own small business, art, and work. This simple yet powerful format provides increased customer engagement while promoting brand awareness and customer loyalty. Martie is honored to be featured in Allison Gilbert's book Passed and Present! It is a one-of-a-kind guide for discovering creative and meaningful ways to keep the memory of loved ones alive. Inspiring and empowering, this much-needed, easy-to-use roadmap reveals 85 imaginative ways (Show & Tale is #25) to celebrate and honor the family and friends we never want to forget.
Rev. Yolanda is a trans femme genderqueer interfaith minister, singer-songwriter, and performance artist who prefers the pronoun "she" and the name Yolanda–no matter how she is dressed.
Monday, December 4, 2017 at 7:30pm
Estimated Runtime
45 minutes
share £
Credits
Hosted by
Martie McNabb & Rev. Yolanda
Links