IN THE LOUNGE

Show & Tale: Artists, Inspiration & Tools

Thingtide Show & Tale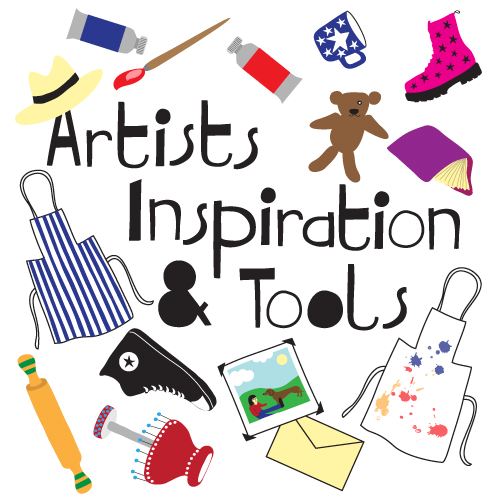 About This Show
Was an ancestor or is a family member an artist/crafter/designer? Did you inherit a tool of their trade or have a photo or piece of artwork? Or does a present day object remind you of them or inspire you as an artist? What or who inspired you to create at the start of your career? Or now? Is there a card/letter you take out to read when you're feeling down? A favorite mug or sweater that comforts you or brings a smile to your face? Bring a piece of your personal history & share its story.
Bring photos, letters, lockets or locks of hair, cameras, jewelry, paintbrushes, woodworking tools, aprons, books, paintings or prints & any other object that represents or connects you to art! Bring your ephemera, your textiles, tools & inspirational objects.
Everyone is welcome to share with a 3 minute time limit. No judges, no prizes, no competition. And no need to practice! Just show your object and share its tale.
Just want to come and listen? Observers always welcome.
This event is in collaboration with artist and connector: Heidi Russell of the International Women's Artists' Salon
About the Artists
Martie McNabb is a personal historian/visual storysharer and founder of Memories Out of the Box ® and Thingtide Show & Tale ®. Thingtide Show & Tale ® is an international creative marketing platform that pays licensees to market their own small business, art/work. This simple, yet powerful format provides high touch, high customer engagement while increasing brand awareness and customer loyalty.
Heidi Russell is a fine art photographer, curator, and entrepreneur.  In 2004, Heidi left her career in academic fundraising to make her passions of photography and the Arts, international cultural exchange, and connecting people a part of her daily life and purpose. Ms. Russell is founder and director of the cross-disciplinary International Women Artists' Salon, connecting women creatives of all disciplines, generations, stages of career, and backgrounds around the globe to raise up women's artistry in all disciplines and societies.
Friday, June 23 at 7:30pm
Estimated Runtime
45 minutes
share £
Links