IN THE LOUNGE

Show & Tale: The Family Jewels

Thingtide Show & Tale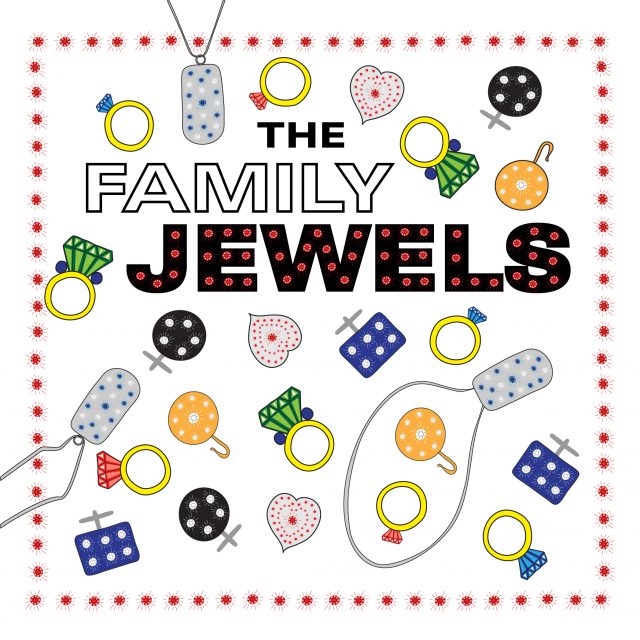 About This Show
Bring or wear a piece of jewelry and share its story. Did you buy it while on a memorable vacation or your great grandmother got it as a gift from her father or.. your aunt Kathy brooch .. or the cuff links/tie clip you inherited from your uncle Tony… You get the picture. Every Thing (jewel) has a story.
Show & Tale is like Antiques Roadshow meets The Moth, or your favorite Pinterest board come to life!
No judges, no prizes, no competition. And no need to practice! Just Show your object and share its Tale.
About the Artists
Martie McNabb is a personal historian/visual storyteller and founder of Memories Out of the Box® & Thingtide Show & Tale®. Martie has worked with 100+ clients to create visual narratives from their photo & memorabilia archive. Martie tells stories with other people's stuff. Thingtide Show & Tale is launching as a creative marketing platform that provides licensees with the opportunity to earn money while promoting their small business, art, or work. This simple yet powerful format provides high-touch, high-customer engagement while increasing brand awareness & customer loyalty.
Jenny D Green is a Glasgow-born, Manchester-raised Actor and Producing Artist who has found her home in Brooklyn. Trained at the American Academy of Dramatic Arts and the BBC. Her production collective, The OPTimistiks, enjoys collaborations with The International Women Artists' Salon and Origin Theatre. Jenny is a founding producer and regular host of Salon Lounge at Dixon Place and Salon Radio and can be found at www.jennydgreen.org. Live, Love, Laugh +!
Friday, April 28 at 7:30pm
Estimated Runtime
45 minutes
share £
Links