IN THE LOUNGE

Show & Tale: Old, New, Borrowed & Blue

Thingtide Show & Tale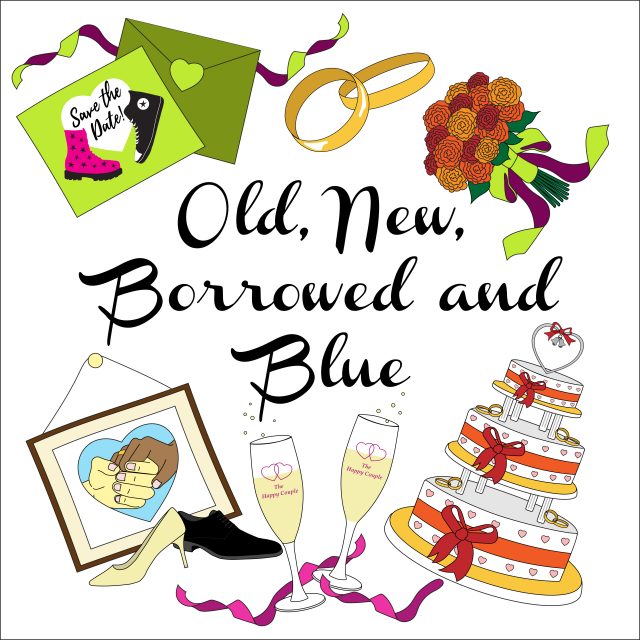 About This Show
Show and Tell or Look and Listen.
Do you have an object or photo that tells the story of your, your loved ones or a pair-in-your-professional-care's wedding bliss?
For millions of happy couples around the world, royal or common, gentile or jew, straight or LGBTQ, marriage remains an institute you simply can't disparage. In our hi-tech, disconnected, smart and secular world it is still the celebration of that old-fashioned, always in style, crazy little thing called love that brings joy to the heart, a skip in the step and a tear to the eye.
Have you been a bride or a groom, a bride's-mate or best-man, did you catch a bouquet? Or maybe you're the officiant who declares the bond, the photographer who captures the kiss, or the caterer who carries in the cake. Bring your hat, find that favor or slip on a long-lost garter and share your story of that special, unforgettable Big Day.
Ding-dong the bells are gonna chime!
Antiques Roadshow meets The Moth or Pinterest in person!
Everyone is welcome to show & tell with a 3-minute limit. And of course, you can always look & listen: No clap-o-meter, no need to prepare, no pressure to share.
about the host
Martie McNabb is a personal historian/visual story-sharer and founder of Memories Out of the Box and Thingtide Show & Tale. Thingtide Show & Tale is an international creative marketing platform that pays licensees to market their own small business, art, and work. This simple yet powerful format provides increased customer engagement while promoting brand awareness and customer loyalty. Martie is honored to be featured in Allison Gilbert's book Passed and Present! It is a one-of-a-kind guide for discovering creative and meaningful ways to keep the memory of loved ones alive. Inspiring and empowering, this much-needed, easy-to-use roadmap reveals 85 imaginative ways (Show & Tale is #25) to celebrate and honor the family and friends we never want to forget.
Friday, May 4, 2018 at 7:30pm
Estimated Runtime
45 minutes
share £
Links